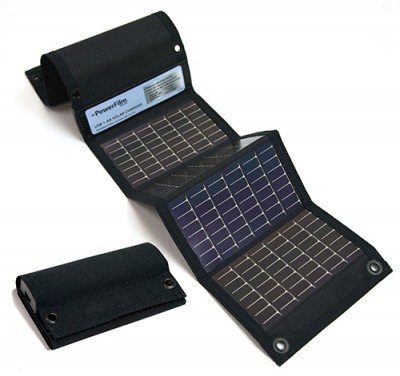 The USB And AA Battery Solar Charger is a portable solar charger that allows you to charge both AA rechargeable batteries and a range of portable electronic devices. Due to its ability to fold up when transported, the solar charger can be taken with you wherever you go.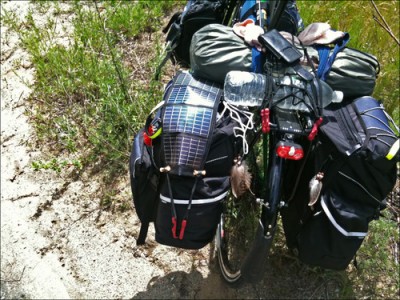 The USB And AA Battery Solar Charger is made by PowerFilm and has been designed to provide a supremely compact and lightweight solar charger that is also very durable. The solar panels have been designed to be fold-able, this allows you to be able to fold the whole thing away into a small package when need be and be able to unfold it out to cover a large area to take advantage of the sunlight when required. The whole kit is designed to be suitable for use anywhere, be it at home left on a windowsill, on the dashboard of a car, outside on a bike or backpack, on the ground or even secured to a tent. There are 6 grommets that have been built into the charger which allow it to be securely fastened to a pack or to the ground.
The solar charger can be used to charge both AA rechargeable batteries and devices that can be charged through a micro-USB port. The solar charger can achieve full charge in around 4 hours of direct sunlight. It has an operational voltage of 5 volts when charging through USB and a charging current of up to 1 Amp. The solar charger weighs under 5 ounces without the batteries in it, and measures 8.3 cm x 14 cm x 3.5 cm (3.25 in x 5.5 in x 1.38 in) when folded and 61cm x 14cm (24 in x 5.5 in) when unfolded.
The versatility of this device allows it to be suitable to everyone who wishes to charge their batteries and some portable electronic devices from an eco-friendly source. Perfect for those who want to be out and about hiking or traveling, or those who wish to have a powerful solar charger at home.
The Powerfilm USB And AA Battery Solar Charger is available for just $99.99 with free shipping.