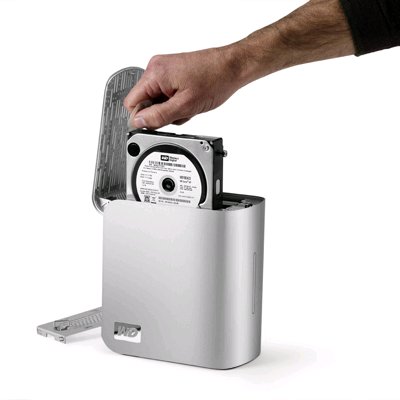 The Western Digital My Book Studio Edition II is a new energy-saving RAID hard drive, specifically targeted at the Mac and the Windows market. It features a FireWire 800 and eSATA port for fast data access, such as for video, animation, and audio applications. The drive unit is designed to use Western Digital's Green Power drives, which use 30% less energy than conventional 3.5″ hard drives.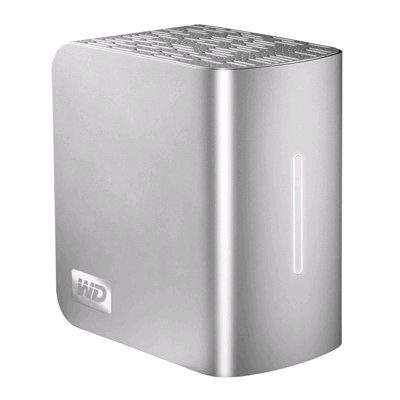 The drive features RAID 0 support, which stripes data across both internal hard drives. However, this has the disadvantage of being poor with fault tolerance. So if 1 hard drive dies, all the data is lost. However, RAID 0 is particularly fast, which is how the fast performance aspect of the drive unit is derived. However, if you want to mirror the disks with RAID 1 for strong fault tolerance, then the My Book will support that.
The WD My Book Studio Edition II (what a name! too long!) is user-serviceable, so you can swap the drives in the unit whenever you like. The front of the unit also has a capacity gauge, so you can see at a glance how much space is left on your storage system. You can purchase the My Book in 1TB and 2TB sizes, the latter being able to handle up to 240 hours of HD video.
Source: GoodCleanTech