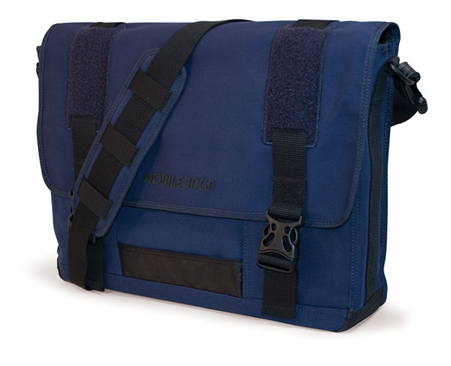 The recyclable and biodegradable bags are an efficient alternative available to use instead of harmful ingredient bags. Maximize your style and carrying space but minimize the recycling costs and carbon footprints which cause due to use of plastic and leather bags. The eco-friendly laptop messenger is more than your typical laptop bags. This bag has unique canvas material and bigger space. Unlike many jute and other eco-friendly material bags, these bags have modern aesthetical appeal and attractive style.
Eco-friendly laptop messenger bag is all natural cotton canvas exterior bags with dedicated padded computer compartment. This eco-friendly laptop messenger bag has lifetime warranty and its padded shoulder strap is comfortable enough for hanging it. This bag is featuring a removable ID holder with multiple anchor locations, a full size back pocket, shoulder strap and computer compartment. It can fit to the laptops of even as large display as 17.3 "and small laptops of 14".
The eco-laptop messenger is a latest addition to environmental friendly collection line of cases. The bag is made from natural cotton canvas and this case has been packed with a lot of style, features and functions with reduced carbon footprints. The eco-friendly laptop messenger has a temporary style and modern look that incorporates it's all features that an individual need when you have to move to other destination. Its dedicated computer compartment keeps the laptop safe and protected while its other sections are helpful to protect the accessories like folders, files and magazines.
Multiple anchor locations for the removable ID Holder provide quick access to your ID cards. Rugged molded clips hold the front flap in place, keeping your gear safe and secure! The organizational and storage features are phenomenal! It would be a breeze traveling by air with your laptop when you travel abroad and have this laptop. It is a great price!" this eco-friendly bag is 100 percent PVC free and has Restriction of Hazardous Substances compliant (RoHS).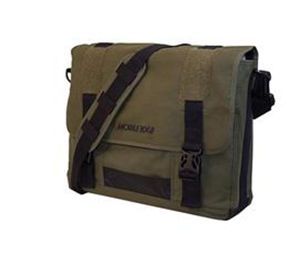 The style and functionality have been added with features of durability and guarantee that a consumer would get with not less than your traditional laptop messenger bag.  Now you can store all your stuff safely with this excellent bag and its multiple anchor locations will offer a fast access to your ID cards. With its hip and functional designs, you will have all the features you need when you're on the go. Protect your laptop and the environment with the Mobile Edge collection!
If you burn the eco-friendly messenger bag, it doesn't produce the smoke, while plastic bags usually decompose slowly and leave behind toxic chemicals that take four times more energy resources to decompose the plastic and 70% more air pollution is evolved due to them. We need to have a complete ban on use of plastic made bags that have been used nowadays.
One the one side where we have been focusing on green gadgets and more appreciation to green technology, the use of eco-friendly bags means we have added the green gadgets to more protection zone. The jute and cotton bags are more eco-friendly and need to be publicized for high use of such eco-friendly bags.