After the Black Friday and thanksgiving, now our focus is towards environmentally friendly Christmas gatherings. Green trees are the best source of prime decoration at Christmas, but how about buying a new one every year? How about artificial Christmas trees which can be used over and over again at every Christmas? There are both the pros and cons of using artificial trees. They are at greater advantage because you can store them or use them in your rooms and bring them back at Christmas for event decoration.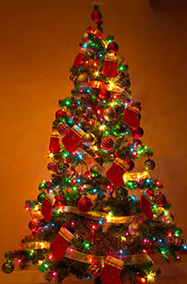 On the other hand, using an artificial trees means our efforts to plant more greenery would lower down. This point is valid up to some extent but artificial trees would be convenient for re-usability.  It means a one more Christmas chore for many if you store them in your closet or garage and reuse them next year at holy day of Christmas. One major con of these artificial trees is that they are built in china and carbon cost is pretty high in that zone.
The used artificial Christmas trees will also end up in landfills and manufacturing process of these trees is also chemical based. There manufacturing process is adding the ingredients like polyvinyl chloride (PVC), petroleum or polyethylene. These all ingredients are not biodegradable and mean these artificial trees cannot be recycled. When such ingredients make their way to landfills, they will result in hazardous gases and carcinogens. The real trees are beneficial for the reason because they provide inhabitants for wildlife, have a growth cycle which leaves behind positive impacts on our environment and their importance cannot be underestimated.
Trees remove carbon dioxide from our atmosphere and cutting trees would have no positive impact. But for Christmas days when it's intense weather around the world and plantation is really difficult.  TH Oregon, the State has remained top producer of Christmas trees around the years and sellers have guarantee that their Christmas trees have been grown with great responsibility. The tree farms equalize the process by 1-3 trees plantation once one has been cut down. These trees are complete biodegradable and recycling is purpose for several applications.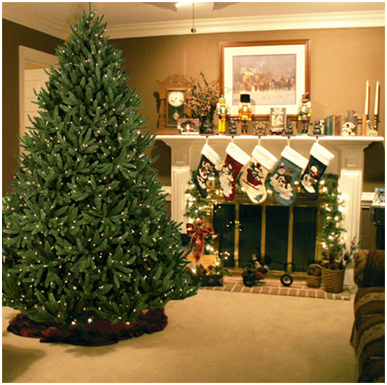 Usually there are no cons attached to buying real Christmas tree other than its transportation and setup cost, but in carbon matters, it would be true eco-friendly. One would believe in advantages of buying real Christmas trees that that of using an artificial one, but it's not a 100 percent replacement. We have been clear to our statement that Artificial Christmas trees should be used for Christmas and only emergent decoration where needed.
Artificial Christmas trees cannot replace the true greenery, but would even add to it and a best choice for Christmas. They are easily portable, affordable in their price and can be used in your home wherever you need them. They should not be considered alternative because all this have a different matter to use as compared to our real green Xmas trees. Once they have been purchased, its important to reuse them as far as possible before throwing away.