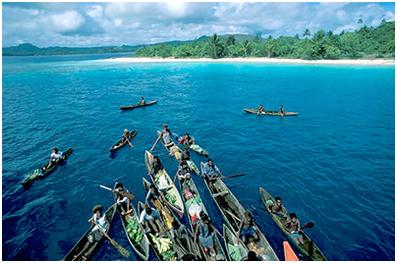 Tourism is among the fastest growing sectors of economy in the world and developing countries are trying to cash this opportunity to increase foreign investment and attract more foreign reserves. Ecotourism  or eco travel, a general term used with word "eco" have become more popular pitch for investment and attraction of foreigners to our homelands and bring more investment and cultural learning, as well as the understanding of local communities and helping them with capital achieved through eco-tourism.
What defines an ecological company or an ecolodge and how is community surrounded involved? In order to fully the benefits of eco-tourism and globalization along with sustainable development, it is important to do some background research. Although more increasing growth of this industry can leave social and environmental problems, United Nations has responded that such negative effects will be controllable and reduced.
Here in this review, you will learn whether global tourism industry can really be moved toward sustainability in this political and environmental countries regime and it will drive toward a sustained globalization. At the one end, authorities are struggling to stop access to natural resources and forest lands, while there is another group of people who have wealth to gain access to these resources.
Authorities are of the view that local people are unable to control the natural resources where they have been lived and cannot conserve the land. They think a forestry scheme should be present under which they can properly manage and work with tourism industry and can better generate and monitor the revenues and expenses for natural resources required. Taking the above point as serious conclusion between Government authorities and local communities for how to introduce tourism industry and maintain the natural resources, one can obviously find a gap between human rights and animal rights.
But this story is linked with globalization? First according to Thai concept, human beings are not to live in the forests;this is a notion from conservative ideology, an outcome from perceptions and ideas about globalization. This is also a limited scale concept that ecotourism should be under good management to benefit the local people and communities, but successful countries are thinking globally and acting globally. This is a popular slogan which has been promoted over the years that think globally and act globally. However, this concept has not essentially served the local communities and fulfilled their rights along with preservation of environment. This was highly destroyed by private industries and government officials for their profit making. Currently, tourism industry is demonstrating this all about how it has been destroyed by government wrong policies and involvement of private agencies, which were made by hunters for hunters.
Many countries which were suffering from huge foreign debts and trade terms have been turned to tourism industry and its promotions have saved them along with foreign capital investment and enrichment of their culture and its understanding. It has also benefited such tourism introducing countries to create international economic relationships.
Due to unequal trading relationships and dependence on foreign interests, division of developing countries has found for them the eco-tourism to be best solution to equalize the foreign relationships and earn from an industry which will be highly improved itself by more foreign investments. Tourism and travel industry has been emerged as most competitive and centralized industries, and there is no other economic sector so clear to reach transnational corporations. General Agreement on Trade in services facilitates the licensing, franchising and management. Foreign tourism industries or companies will benefit as much from foreign tourism as the local industries. Foreign companies open their offices in countries where tourism has been introduced and have to send their staff, earning foreign wealth and bring it back to the home country.
Currently, Millennium vision has been introduced by WTTC for travel and tourism, in which following key areas have been included;
–          Agree governments to accept travel and tourism as long term economic development, and Employment priority
–          Move toward competitive open markets to support the GATS implementation, deregulate telecommunication and liberalize air transport.
–          Elimination of hurdles and barriers to promote tourism growth, which includes improvement and expansion of infrastructure, for example increase of air transport, facilities like roads, airports and constructions to improve.
Airline industries are interested to promote tourism industry and offer different discounted packages and they will allocate their services in all spots in the countries. But voices of tourism industries are urging a cautious approach toward globalization. A famous tourism analyst, Imtiaz Muqbil, warned that independence of millions of medium or small size industries like tour operators and hotels is a great risk. The major reason for it is inability of local industries to compete with foreign companies and may face a big failure, and Asian countries may get a leakage for foreign investments and businesses growth. This globalization will certainly affect the economy of weak and developing countries. So a globalization concept of travel and tourism will be big slap on economists of these countries to favor travel and tourism.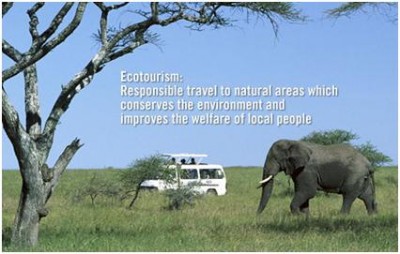 However, concept if understood is about eco-tourism, not just the traditional concept of tourism in which government wrong policies and corrupt official were involved. It is already a well-established fact that in many developing or third-world countries, tourism revenue being 2/3 is unable to reach the local economies due to high leakage of foreign earnings.
Mr. Muqbil has also suggested that to overcome the globalization, Asian countries may face prospects of huge foreign exchange earnings growth. Currently a published document by UN conference conducted about development and trade has told that Asia-Pacific countries need to bolster their bargaining rank in tourism services and should consider better terms while opening to foreign markets.
It is unlikely however to strengthen their negotiating power by countries. But current recession period may prove much dangerous for Asian countries and tourism industry can boost up the services revenue.  But we have to conclude that current Asian crises are most likely due to globalization and unequal currency exchange, better terms for eco-tourisms are essential to regulate the economies. It is better to promote eco-tourism, with its predefined steps for protection of environment and natural resources, along with financial benefits and development of local communities.