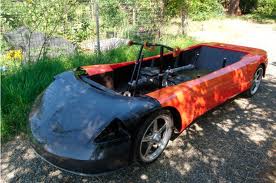 Going green is a great way to help save the environment and to help make you healthier. Each day more evidence of how bad the environment is, is surfacing. This has led to many people wanting to change the way that they live. Each month or so, a new invention will come out into the green world and many people will want to get it. One of the latest inventions is the rowing car.
What Is The Rowing Car?
The rowing car was created with the exercise enthusiast in mind. This is an actual car complete with batteries but the driver must do exercises to charge those batteries. The equipment is built into the cockpit where the driver sits. The equipment there is made to do exercises such as rowing machine, pushups, pull ups, step ups, curl up and even a bench press. The more exercise that you do, the more power the car will get. This car is unique in design and looks very different than other cars. The car is made up of green materials including carbon fiber. For when you do not feel well or up to exercising the car has a chargeable battery. In some of these cars you will be able to find solar panels which will allow the car to remain completely green in charging with solar power.
Where Can I Purchase This Rowing Car?
Since the car is fairly a new invent finding it in your local area may be a bit of a challenge. Many dealers will not have heard of this type of vehicle yet and even specialty stores in your area may not carry it. Most people turn to the online world to find where they can purchase this type of vehicle at. You may be able to purchase it online and be able to have it shipped to you while in other cases you may have to go pick up this unique green car yourself. Always look around the internet for great pricing, discounts and of course financing for this model. Most green car concepts are expensive so if you can find a company that finances, you will have an easier time bringing your rowing car home.
Why Should I Purchase One of These Cars?
The answer is simple. If you like to work out and you want to cut down on carbon emissions as well as lower your own carbon footprint, this is the car for you. Losing weight will not be a problem when exercising with this great styled car. You will also help to reduce emissions as these cars are not run on any type of gas. If you can find a solar battery charger it will help you to cut down your energy use further.
Going with the rowing car is great. You will save money, get a great workout and help decrease your own impact on the environment. By getting this great car you will also encourage others around you to go green. You can also contribute further by putting up reviews on websites about your car. Make sure that you list all the great positives of your car and how it has helped you save money and decrease your carbon footprint.