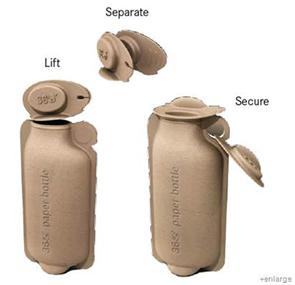 The 360 paper bottle from Brand image is a successful attempt to address and bring the attention about 60 million bottles which are wasted every day. This paper vessel is made from 100 renewable foods safe resources, recycled fully and can prove as versatile in number of liquid categories by its usage.
This 360 eco-friendly bottle is biodegradable and also can be released again. This eco-friendly bottle is alternative to control wastes of disposable bottles today. BrandImage work, design and develop the new engineering products and owe the popular brands currently. These paper bottles have been manufactured from 100 recycled materials and can transform the pollution of plastic water bottles which are prevalent today.
Every one discusses about massive use of disposable bottles by Americans and influence, impacts or effects of these disposable beverages bottles on our environment. These disposable bottles will take more than 700 years to being compositing. It will require 24 million gallon oil to produce one billion bottles of plastic and supply of water through these bottles is least efficient water transferring method because it has been proved from many of the researches such water losses the proper ingredients and is not healthy for us. With some clever intentions, we are aware to create such gadgets which will be not only cheap but also beneficial for our environment.
Bottled water is the second most popular beverage found in United States. Brand images have successfully introduced this 100 recyclable environmental friendly bottle which uses sustainable resources for its production and requires less energy through its product life cycle. Although they have not explained about how this paper bottle will stand up to all the liquid categories, it is estimated to stand up all the liquid categories, as being claimed on their website.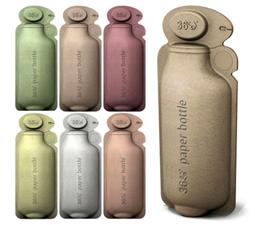 Instead of responding to more desired image of client's style, BrandImage has created this 360 recycle paper bottle as what response to the environment, current environmental needs and Go Green approach to recover our atmosphere from hazardous wastes and pollution.
In this novel approach to design the environmental friendly bottles, BrandImage is taking responsibility for its ecological design and introducing it in a way to tell clients to use it. The intial homework has been completed and it is offering bottle companies to use this bottle which has been designed as 100 cooperative to the green environment. It uses a sustainable sheet stock which is made of bamboo and palm leaves, and PLA which is highly degradable stuff. It is a fabulous idea and companies will prefer to use this brilliant ecological design bottle.