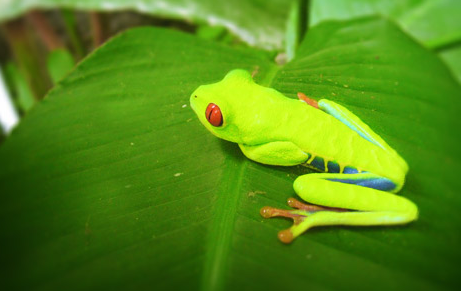 Ecotourism facilities are designed to include existing natural attractions without altering them too much. Costa Rica is the perfect example! In this beautiful country you can experience a very close contact to nature, can count on the widest variety of flora and fauna and the incredible marine biodiversity of the two oceans surrounding Costa Rica – the Pacific Ocean and the Caribbean Sea.
The natural essence particularly of this area is the great nature of Corcovado; Ecotourism here gives you the chance of getting in touch with real life, environment, culture and society. The famous Corcovado National Park is one of the most important and pristine national parks in Costa Rica. National Geographic once described Corcovado as 'one of the most biologically intense places on earth'.
Costa Rica is an ideal destination for family vacations and such multi generation groups who love to explore the natural sites without spending more and letting their pocket empty after their lovely destinations travel. The ideal and best ecotourism is to minimize the environmental impacts and focus towards preservation of culture and improvement of local communities. The term ecotourism and its scope can be totally summed up in the term "sustainability". After several years of tourism industry changing and improvement for eco-tourism has led to certification for sustainability in Tourism.
How a hotel or tour operator can demonstrate a difference is by obtaining the Certification for sustainability in Tourism (CST) through Chamber of Commerce, Costa Rica. Ecotourism industry in Costa Rica has been defined without changing the tours and visits to existing attractions and Costa Rica is the perfect example of eco-tourism encouraging country.
In Costa Rica eco-tourism, you will contact to the nature, with large variety of fauna and flora and two merging oceans, Caribbean Sea and Pacific Ocean with their incredible marine biodiversity. There is a long tradition of receiving guests or tourist in Costa Rica with wife open arms. No matter what you are looking for; a rest, adventure, volcanoes, rivers, mountains, beaches or rest of the things, Costa Rica invites you to all the richest natural spreads in this tropical land.
Peaceful nature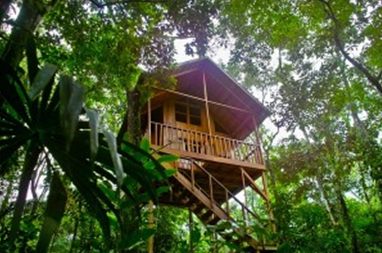 Costa Rica is dedicated to democracy and peace and one of those modern world countries which abolished its standing army in 1948. Costa Rica is the most stable democratic country in Central America. The President of Costa Rica, Oscar Arias Sanchez was award with Nobel Prize only after its thirty nine years of declaration of this country. However, President efforts for peace and promotions have inspired the global readers and how our policies for trees per capita and per square kilometer in Costa Rica is more than else in the world. The Costa Rica is also is the world top tree planting country and also it has focused on more landscapes covering with plantation every year.
Costa Rica would be the first country on this planet as first carbon natural country by 2020. In 2007, Famous vow by Cost Rica government is the first carbon free eco-tourism destination and standard of eco-tourism has been raised since that.
The Pure Life
If there would be a word to promote the beauty of Costa Rica, It would be pure life. This should be national motto of the country, "Pura Vida is a word that identifies a Costa Rican wherever he or she may be. When you visit Costa Rica, a simple and easy to introduce with people is through word "Pura Vida" a word which will introduce you and bring smiles on those people faces. Pura Vida tells about the beauty of their home and culture. The origin of Ecotourism has started from Costa Rica and it is the region which brought success to this tourism category, demanded more from the environmental groups. The people of Costa Rica feel it happy to see hundreds of people visiting their natural sites all the day and explaining their love about their natural sites.
A 51.100 square km country of Costa Rica is indeed small but it has been filled with the natural beauty and attractive wildlife. The natural wealth is here in abundance and this small region has 5 percent of world biodiversity. If we compare this area with United States, there would be more bird species in Costa Rica than whole United States and more species of butterflies than in African continent. It's the fact whey a small nation has been ranked on the top of eco-tourism sites. In Costa Rica, there are more than 880 birds' species, 1600 fresh water fish species, 220 species of reptiles and more than 4400 types of butterflies making the environment cheerful with their beauty.
There are several forests with swamp groves, riparian forest, oak tree forests, palm, moors, cloud forests, herbaceous deep ponds, rain forest and mangrove swamps.  In natural attractions and beauty of Costa Rica are included the birds, marine life, beautiful coastal areas and green resorts, protected environmental species, volcanoes, the spring beauty, mountains peaks and sea depths. Here many deep caves are also the point of interest for eco-tourists and explain about history and culture of pre-columbium people. In Costa Rica there have been more than 25 protected zones, 12 biological sites, several wildlife refuges and about 22 national parks.
Costa Rica Government has implemented various sustainable development policies that foster the accurate use of natural resources and is in efforts to preserve the natural richness in this country. There are about 150 wildlife reserves and refugees and 32 national Parks in this country and protection is for all the cloud forests, volcanoes, marine life and many more treasures. What could be better than a boat trip on the beach, intense cold peaks, a day in the sun and discovery underwater, and much more to explore in Costa Rica? To learn more about marine species in Costa Rica, snorkeling is a relaxing and nice way to learn about them.
Experience the beauty of honeycreepers, Toucans, scarlet macaws, green macaws, quetzals and much more. Costa Rica is one of the top bird watching destinations in the hemisphere and has the professional guides to prove it. The hiking options in Costa Rica are as diverse as the terrain. Climb a mountain or trek through a cloud forest…you never know what'll be around the corner.