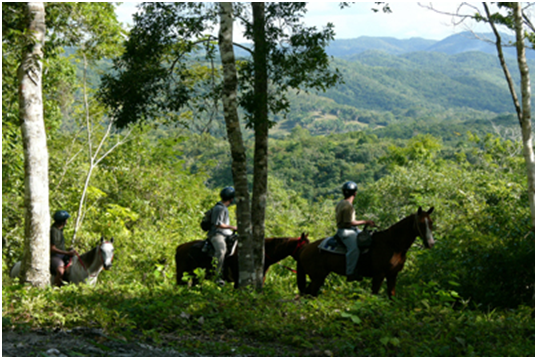 The dynamic coral reefs, tangled mangrove swamps, dry pine savannas, the lush rainforests and teeming jungles; are all the beautiful views which make Belize a perfect site for Eco-Tourism. Belize is really a true eco-tourism country in New World Topics about enriched species, biologically diverse and natural reserves country.
In different reports, you may read that Belize is producing annual wastes of 350,000 tons from its commercial and domestic establishments and facilities. It means an average individual who is living in Belize is producing 2-3 pounds of solid wastes each day.  And with increasing garbage settlement issue, the illegal dumping has become a serious issue in Belize. However, Belize has not closed the eyes on such environmental and more and more public and educational awareness has been brought forward with partnership of government, universities and corporate organizations to foster the experimental learning in Belize.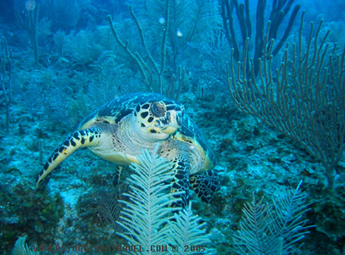 The experimental learning will provide opportunities for the people to understand the value of protected and green ecology in this region. The experimental learning of Belize is basically "learning by living" it is to learn about ecology, experiment the nature up close and personal through project-based hands-on, community standards and their improvement through ecology and Eco tourism, the marine ecology, forest ecology and intercultural global ecology learning. It's about learning and exploring the reefs, rivers, jungles while searching, enjoying, viewing the ecosystems.
The eco-tourism is an experimental learning in Belize, facing our fear of nature and its roots tangled with facts, the connection of our plane through life, water, rocks, forests and learning to live through our means and demand for nature protection. Currently, Belize has been selected as top retirement spot in Forbes magazine and confirmation of this small Caribbean country. It was still kept  as secret, but now the world is coming to know that Belize is a perfect place to spend the holidays beautiful and great charm here, a happy retirement too, told Business Manager of ChaaCreeks.
According to November, 2012 edition of Forbes Magazine, Belize is at the top of 15 top foreign retirement heavens. In its explanation, the photos featured that visiting of overseas is quite different form living there and when you have to retire to a foreign country, you should not only consider the cost of living and climatic effects but also facilities like visa requirements, safety, tax and healthcare plans.
The official language of Belize is English, so it would not be difficult to get into this region. Also, the Belize dollar is pegged to US dollar and conversion rate is now 1 USD= 2 Belize dollars, the money is easy to work here because American dollar is acceptable all around the world. The winter Solstice week of December is perfect time to discover the Belize.  You will experience a rich and different Belize culture and your all stress and tension will be forgotten.
If you love the Winter Eco-Tourism, visiting Belize will be more magical and mysterious. You will be inspired from Maya Culture and old Colombian civilizations and customs here.  The beauty of pristine beaches and blue hole will truly amaze you and in your Belize eco-tour will be included the visit to mysterious temples.  Everyone likes to see how a real Belize is and visiting the Belize is a lifetime experience for couples too.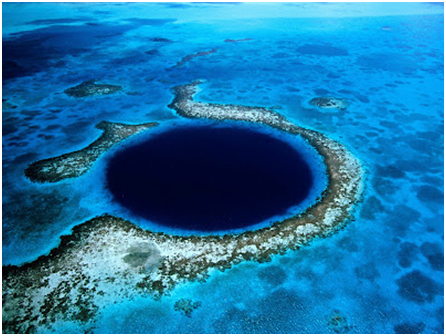 In Belize, Green blue Hole is one of the most popular attractions, close to the lighthouse Reef. This site has a depth of 410 feet in circular shape and this site has been added to top world scuba diving sites. In was found in early 1900s that Blue Hole was initially a limestone cave.  The Hol Chan Marine Reserve is another top destination for Eco-Tourists in Belize which has been found close to Ambergris Caye and Caye Caulker.  This reserve features a quite different species like sharks and stingrays, experiencing the sea grass beds, a coral reef and mangrove forest. In Hol Chan Marine reserve, you will also experience the nurse sharks, snappers, Moray eel's inhabitants.
In District of Cayo, there is a big rock falls on Mountain Pine Ridge Forest reserve and the top beautiful attraction in Belize.  Big Rock Falls is 150 feet in height and you will also view the popular Privassion River from its top. High Mayan temple is located at Lamanai and provides a nice view of River Lagoon form its top. With your tourists' guides, you can climb the temple and through template sides, you will experience the view of whole jungle. While crossing the Texas Colorado River, you will experience sites like Austin region near Barton Creek.
In Belize, the Doyle's Delight is the highest peak of this country which is located in cockscomb range. This peak height is 1,124 meters and eco-tourism here also offers the trekking, rock climbing and hiking. The southern region of Belize is full of natural reserves. The Cockscomb Basin wildlife is spread at an area of 400 kilometers and tourists can enjoy the forests and watersheds at this site. You will also find here the quartzite rock formations and sandstone. Located at the southern area of Belize, the Glover's Reef Marine Reserve has a length of 32 kilometers and a width of 12 kilometers. At the reserve, tourists can see a lagoon and deep channels. The reserve features 850 pinnacles and patch reefs. At the General Use Zone, people can enjoy different activities like fishing.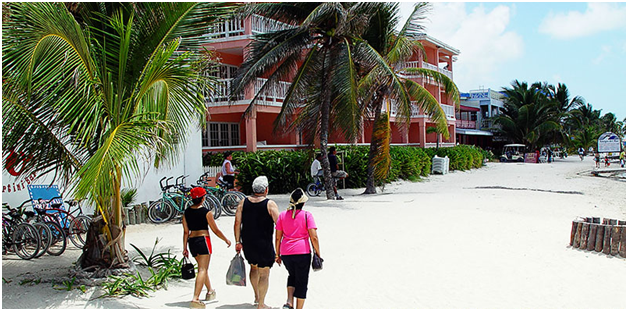 The Actun Tunichil Muknal cave is situated near San Ignacio Cayo and one of the best Mayan archeological sites. There are stoneware, skeletons and ceramics inside the cave when you enter. The most artifacts inside the Cave is a skeleton of teenager girl and named here crystal Maiden. ituated at the District of Cayo, the Guanacaste National Park features rare wildlife species like the Jaguarundi, the Kinkajou and the Smoky-brown Woodpecker. Other species at the park are the Red-lored Amazon, the Belted Kingfisher and the Nine-Banded Amarillo. Visiting the tourist spots in the country allows tourists to have a glimpse of the culture of people living in Belize. Moreover, the sites depict the heritage and history of the nation.