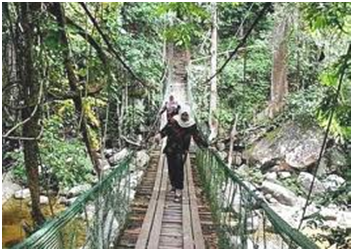 The stems of ecotourism start from Malaysia with dedicated groups of ecotourism and biodiversity. Here ecotourism groups are making the foreign visits more luxurious and dividing it into both part of the country to experience uncovered natural beauty in this area. When it comes to ecotourism than Borneo gets all that sustainable and preserved natural beauty. Peninsular Malaysia is just another such exciting ecotourism spot in this country which includes the best attractions like Langkawi Island and Cameron Islands. The peninsular Malaysia is truly conscious about sustainable tourism management and truly following the eco-tourism concepts.
Malaysian Ministry of Cultures, Arts and Tourism developed the national ecotourism plan in 1997 in which they demonstrated the government involvement in travel industry and encouragement of eco-tourism in the country. Four new ministries were added to tourism industry and Eco-tourism industry of Malaysia is deeply concerned about forestry, marine and wildlife management. In Malaysia, nature tourism is a significant part of national ecotourism industry and primary concern remained towards this industry.
In early 1990s, the ecotourism was only the priority by private sectors of travel industry and government involvement was not the major concern. Different destination in Malaysia like Payar Island earned the more popularity and more capacity of tourists beyond their capacity where government thought of managing tourism industry. The coral reefs in island were totally destroyed and island turned deserted and was in great need of tourism standards and regulations before a new tourists welcome. In Malaysia, Marine tourism was more threatened than any other areas and there had been many problems associated with sustainability of the environment and eco-friendly rules and regulations.
Now Malaysia has some excellent examples of ecotourism regulations in its major travelling regions. For example, Matang mangrove Forest in Malaysia is well-known around the globe as successful and sustainable tourism management in the country. Also local community is greatly concerned about forests after designation of permanent forest reserve in 1906. Now this has become a popular tourism destination of the area. Forestry Department constantly measuring the forests and each and every tourism activity is accurately measure and improved for better future revenue from this.
A major reason for success of ecotourism industry of Malaysia is its community involvement.  After a number of researches it was told that locals love to spend their vacations in sun and sea sites instead of sustainable national parks or eco-resorts. Most of the Malaysian was interested in sun resorts and an encouragement towards sustainable eco-tourism was looking difficult to be promoted.  Just like other destinations of the world who are similar like Peninsular Malaysia, here community based tourism is not so popular. Also studies shown that locals need to be involved in eco-tourism development process and also provide the services like handicrafts and more cultural exhibitions to promote the region for eco-tourists.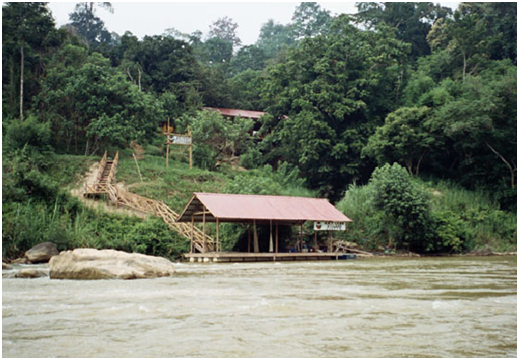 Ecotourism industry in Malaysia is a conflicted industry because of its attractiveness and lucrative for the tourists. The ecotourism has also here greatly affected the local communities because of having no community improvement policies before, including environmental degradation or deterioration of resources.
Tourism community and government are aware about external impacts on the country wildlife and natural preserved resources and have established the standards for sustainable eco-tourism and future success after a crucial development of ecotourism sites. For better of local communities, the community based travel is beneficial and an improvement for the culture and this country has really those guts to make eco-tourism really true.
From their border at north to south towards Singapore, Peninsular Malaysia has been gifted with many natural sites and attractions. Here west coast remains busy with tourist all the year while eastern coast has no such concern up to Terengganu and Kelantan. This region is also named as "heart of Malay Culture". As compared to rest of the country areas similar to this, the region was cut down with mountainous interior and there was no railway connection till 1930 for reaching Kelantan. The South China Sea is lying to it east and also the Singapore island state linked to its southern border.  Negeri, Melaka and Johor states are the three major spots here which add to natural wonder of Malaysia and encouraging the tourist for learning of rich cultural history and fascinating views.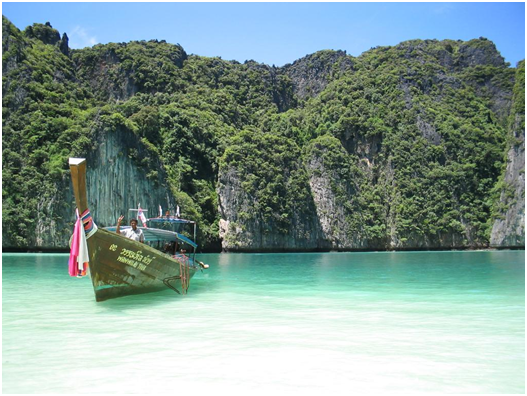 This region is more heavily furnished with tourist as compared to its east coast of Peninsular Malaysia. The capital city of Kuala Lumpur, Melaka and Tioman Island are favorite places for tourists along with their northern sites which are home to Langkawi and Penang.  The presence of oil in Terengganu got real attention but area lacked the tin deposits found on west coast of the Peninsular Malaysia. This region is more conservative than other areas of the country and Kelantan is also a conserved Muslims site here for visitors to learn its culture.
For eco-tourist who feel interested to learn about the area culture, this region will provide them with special interest in Kelantan and Terengganu as home to the museums. For eco-tourist who loves the downtime on the beach, this area is also filed with such sites near Tioman Islands, Kapas, Redang, perhentian etc. A number of crown jewel national Malaysian parks are here and Taman Negara which is spread around the three Malaysian states. Here you will enjoy the pristine rainforest, which is among the world oldest forests and several birds. You will also visit the woods and about five days trek around the top parks.
The sea port of Mersing and fishing village are center of beautiful palm islands of Seribuat archipelago. The known Tioman magnet that has been speaking lies in State of Pahang. Dipeterocarp.  This is home of  top natural resorts and your visit will be served with delicious cultural foods.  You will hear about Langkawi as Phunket of Indonesia and it is of course true. The communication sources are here effective and highly advance, an international airport in the island and also other transport means.