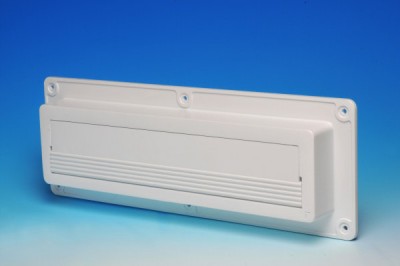 The Ecoflap is a simple device that prevents airflow through your letterbox, stopping both warm air from getting out, and cold air from outside getting in. This helps to save on heating costs, especially for those whose front door opens onto a large room.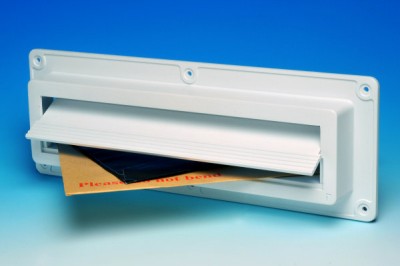 The weight of the Ecoflap causes it to stay closed. This means there are no small parts to break and no magnets, springs, or brushes that could need replacing. What really makes a difference from more conventional letterboxes is that the force of any wind or air pressure on the flap forces it to close tighter. This ensures that no matter how bad the weather gets outside, the flap will stay closed.
The
Ecoflap
has been designed to be easy to install. The Ecoflap draught excluder needs to be placed on the inside of the door and can be affixed with either small headed screws or bathroom silicon sealant (neither supplied) depending on what your door is constructed from. The Ecoflap can be used to cover any letterbox hole up to 31cm x 7cm (12 in x 2.75 in) in size. There's no need to change the letterbox panel on the front of the door either. The Ecoflap can take a post that is up to a 26 cm x 4.2 cm (10.25 in x 1.75 in) cross-section, meaning it can deal with post up to A4 size and can take reasonably thick newspapers and magazines.
The Ecoflap itself measures 33 cm x 11.75 cm x 3.2 cm (13 in x 4.6 in x 1.25 in). Because the Ecoflap prevents airflow in either direction it prevents the letterbox from rattling or noisy. It's a simple gadget that will quickly save you money on your heating bills by stopping those cold letterbox draughts.
The
Ecoflap
costs just £19.99 plus delivery.