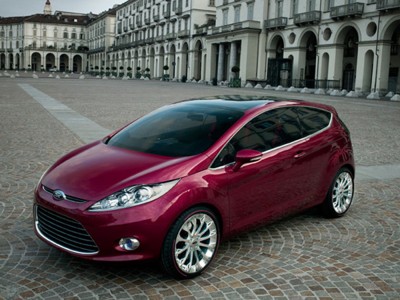 Ford is the world renowned auto maker with its great achievements as best environment friendly autos and utilizing the advanced technology for well-being of mankind. Latest health gadgets will contribute greatly for our health and fitness. Ford motors has currently announced a collaboration with Collaboration with software leading companies-the Microsoft, BlueMetals architectures, and Healthrageous to create a health monitoring system in cars.
Some of the auto makers have already announced the use of in-vehicle infotainment at CES, while Ford is planning to move away from it and announce an intelligence based software with hardware integration to fully monitor the users' health and fitness. SYNC, which is used as primary infotainment system will be changed by Ford for its health monitoring in new model of Ford autos.
Ford's manager for infotainment, Gary Strumolo told the PCWorld that average American are spending nearly 500,000 hours every seven days of week for commuting. Because most of the users spend much time in the car, it should be ensured that they didn't wasted the time and utilized it effectively with infotainment.
As compared to our ordinary use of in-vehicle technology for checking new radio channels and listening to FM music, you can also check your Facebook status messages, twitter posts or interacting instant messaging also. There are more chronic deaths and increasing of this disease with people due to health conditions as well as millions of the people who are suffered accidents due to chronic problems. The chronic health problems like diabetes if not checked correctly, can lead to accident during driving or any other health hazard for you.
People when suffering from chronic problems are confused and their vision is blurred, it is much dangerous condition when you are sitting comfortably on a chair in your home garden or in park outside. But it is much worst when you are driving a car; you will need prompt action for food when blood sugar has dropped to avoid such critical situation.
Ford has currently shown a prototype of such vehicles with system to monitor users' health, developed with BlueMetals Architects, with system to get biometric data and checking glucose monitor. Driver will explain to the system about which tablets he took for his health and further requirements for health and fitness issues he or she has. When Strumolo was asked about it, he told that people want to be connected and Ford's aim is to ensure the safety and communication of the people with fast and reliable vehicles in the world.