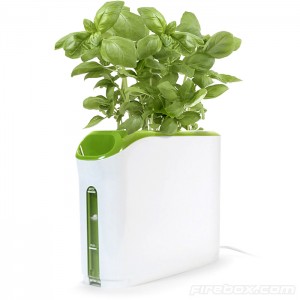 If you don't have a garden, but you still want to be green-fingered, you might find the Aeroponics Power Plant Growing Machine interesting. Using technology pioneered by NASA, the growing machine allows you to grow all kinds of plants all year round using a soil-less plant-growing technique. The system uses a series of microjets that constantly sprays roots with super-oxygenated nutrient rich water to help plants grow.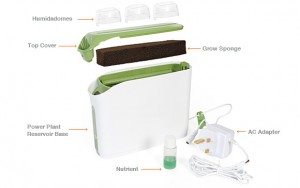 You simply add water to the nutrient mix, add the nutrient solution to the specially designed sponge strip, sow your seeds in the sponge and stick the growing machine on your windowsill. The seeds will start to germinate in just a few days, meaning you don't need to wait long to enjoy the fruits of your (albeit minor) labour.
The growing machine runs on a 12 volt power supply which drives the microjet pump. Spare sponges are not yet available. Once your nutrient solution runs out, you can just use common nutrient mixes as available from all garden centres.
What are the benefits?
Update 4th Jan 2011: Unfortunately, the Power Plant Growing Machine no longer appears to be available. We'll update this article if it does become available again.