By Dan (EnviroGadget Writer) on November 11th, 2008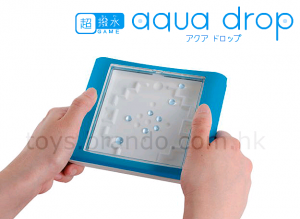 The Nano-Tech Water Drop Puzzle is simply a puzzle that cleverly exploits surface tension in water to allow you to use individual water drops instead of marbles or metal bearings in a toy.
Although the unit is using plastic for the game, it does mean the game is suitable for young children, as there are no harmful small parts to worry about. It's a funky idea, eco-friendly, and it looks fun!
Source: Coolest-Gadgets