By Dan (EnviroGadget Writer) on July 17th, 2009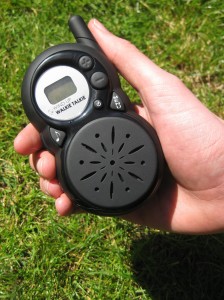 I used to love walkie talkies when I was younger, but it was so frustrating when the batteries ran out so quickly (and when it eventually broke!). The Wind up Walkie Talkie solves the problem of expensive batteries, since the unit is completely rechargeable using a mains adaptor as well as good ol' hand-crank power.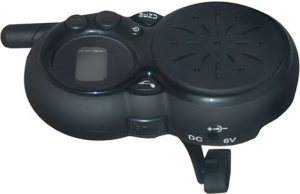 The walkie talkies are ideal for camping, the seaside, shopping centres or festivals when there's no mobile phone reception. Of course, since you don't pay for talking, using the radio is cheaper than using a mobile phone! After a full charge, each radio will give you 90 minutes of talk time or up to 8 hours of standby power. If you decide to charge up the radio, 1 minute of cranking will give you 2 minutes of talk time and 10 minutes standby power.
The Wind Up Walkie Talkie kit come as a pack of two for £49.95. Each radio has 8 communication channels to avoid interference, and will reach up to 3 kilometres line of sight.