By Anita (EnviroGadget Writer) on August 1st, 2011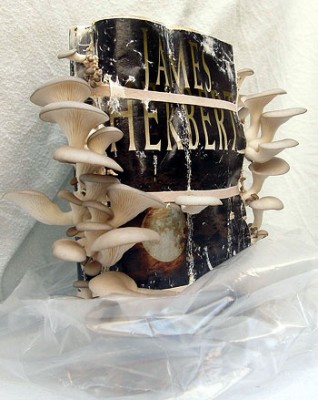 This Grow Your Own Oyster Mushrooms Book Kit allows you to grow Oyster mushrooms using any unwanted paperback book within 5 weeks. The kit includes everything you need to grow your own mushrooms, allowing you crop after tasty crop of these delicious mushrooms, great for those who want to start growing their own food.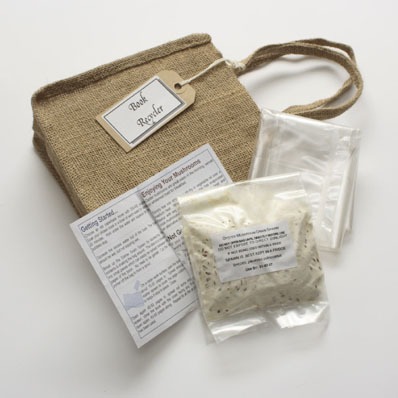 The Grow Your Own Oyster Mushrooms Book Kit is an attractive kit, for those who cannot bring themselves to use a paperback book to grow the mushroom on the included jute bag can be used as effectively. The kit contains a pack of starter spawn, a filter grow-bag and full instructions to help you grow these gourmet mushrooms easily. The kit can be stored for up to 3 months by placing the starter spawn in a fridge, each kit is supplied with a use-by-date.
To start growing your own Oyster mushrooms you simply need to moisten an unwanted paperback book and distribute the spores amongst its pages. After placing it in a warm, dark place, then into a cold place (fridge) then finally into a lit spot the growing process begins, providing you with delicious homegrown mushrooms in around 5 weeks.
The Grow You Own Oyster Mushroom Book Kit is a great way to grow mushrooms in your own home, allowing you to know exactly how they were grown and to be sure of a minimal carbon footprint. The kit would make an interesting gift for many, from those who enjoy cookery to those wanting to try growing their own, even for those who just dislike books!
The Grow Your Own Oyster Mushrooms Book Kit is just £12.24 plus a small delivery fee.