By Anita (EnviroGadget Writer) on September 3rd, 2010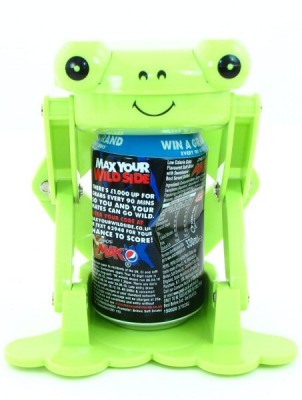 This Frog Can Crusher helps you to be able to crush your cans in style. By crushing your cans you can help save space in any recycling bin, or make it easier to transport the cans to a recycling center.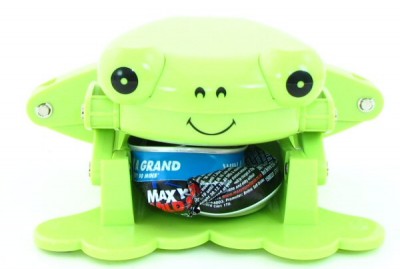 The Frog Can Crusher allows you to quickly and easily crush your cans safely. The fun frog shaped crusher helps to make the process fun for all while safely containing the can and easily crushing it when pressed.The frog design helps to keep the can safely contained through crushing, its smooth rounded plastic head creating the perfect surface to push down on.Designed for standard 330ml aluminum drinks cans, Frog Can Crusher measures 19 cm x 12.5 cm x 8 cm when it is in its crushed state and 18.5 cm when extended to take a can.
With the amount of materials suitable for recycling ever increasing, recycle bins and containers become filled quickly, many struggling to fit in everything, either in their main bins or in recycling bins within their kitchens. By crushing your cans you can help to reduce the room the cans are taking helping to provide you with more room within your bins. Crushing the cans also helps to reduce the room taken by cans for those who need to take them to a recycling centre. The Frog Can Crusher helps to make the task of crushing cans a fun one, and allows young and old to crush their cans safely and easily.
This Frog Can Crusher is just £9.95 plus a small delivery fee. It'd make an ideal gift for any family with young children too!