Energy can transfer from one medium to another constantly through the transmission process and the flow of electrons to the cellular metabolic process, where waste heat is produced from all the types of energies. Through energy is surrounding us from all around we are only able to consume a little or only a minor part of it. A lot amount of energy is wasted when it is transferred from one medium to another in our environment through sunlight or wind. Here we are talking about remnant energies that are produced by different systems that are left unused.
Although energy is all around us, we usually are only able to harness a very small amount of it. Scientists are eager to utilize these bits and pieces of power from our surrounding environment through infinite ways to keep it save. Every that little part of energy which is wasted on this planet should be saved and this is the reason now scientists are searching about ambient energy system to economize and save the energy waste.
Remnant environmental energy harvesting
The harvesting of ambient energy is based on obtaining energy from a device or system passively. It is important that a system should obtain the ambient energy from current alternative sources. Definition of ambient energy is here focused only on unconventional energy sources like human physical energy or passive energy through foot pressure, accumulation of electromagnetic energy, plants or trees metabolic energy.
An ideal ambient system has never to depend on other energy sources for its gathering or collection, as well as running of this system. A system that will be powered by ambient energy would not require any batter for connection through grid and it would be a completely independent for its operations. This device will feed the energy from its surrounding energy.
Ambient energy systems, although there have scalable principles but they will work as alternative energy like other systems of power and would not have as much power as those other platforms have. They are instead designed to provide power for very low-energy applications, and they are used to eliminate the need to set up a large energy source. For example, instead of using batteries or a wind turbine, a small sensor could just harvest the energy found in its surroundings.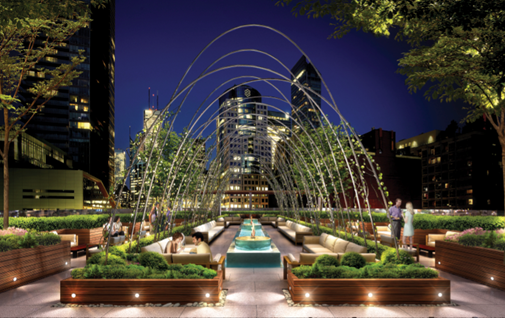 Improving the device performance through all energy use
The ambient energy system is capable to work at significant low level as compared to our solar standard arrays. However alternative energy fundamental principles for efficiency will not be capable in this energy system. It's required to make the collected energies meaningful through ambient energies to gather and make use of all that energy wastes. Effective use of ambient energy system would be to bring improvement in operational reliability and we are sure the ambient system is capable of that. When your gadget or device would run out of the power you will not be required to bring the energy source when self-replenishing energy is available. Once the ambient energy system started working around the environment, the energy death would never be possible.