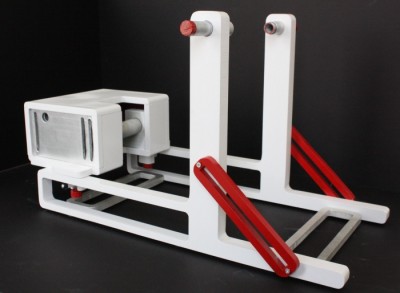 This Bicycle Powered Generator is a concept design by the designer Elizabeth Joy Wong for a way of converting kinetic energy into electrical energy for everyday use.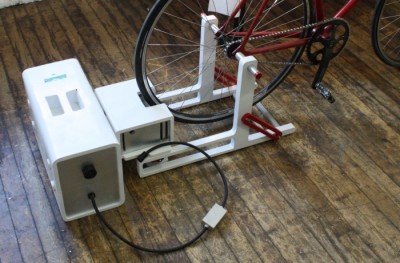 The Generator envisioned attaches to a bicycle, which is peddled to turn the wheels, which then spin a friction drum. This friction drum is then powering the alternator, creating electrical energy. The electrical energy will be then stored in a portable power pack so that it can be used to power many different small appliances.
The Bicycle Powered Generator makes use of some basic principles to turn your motion (kinetic energy) into electrical energy that can be used around the house. Though it will never be a lot of energy, the generator does allow you to replace some of your electrical needs with a sustainable source of power. Many households have exercise bikes within them, this concept should allow you to benefit not only physically from the exercise but also financially in savings. The concept generator would then help reduce a households reliance on unsustainable electricity sources, maybe giving you a warm glow from both being eco friendly and from the exercise!
Source: Designer Elizabeth Joy Wong