Imagine a handy charger which you can take along while you are travelling-one which can also charge your smartphones and other devices with ease. Your guess would be a solar powered charger or a backup battery arrangement. But you would quite be surprised to hear that there is a charger which ispowered by pure water and can charge your smartphones while on the move. Such technology has been in news a little while ago with a clock being made to work on pure water. The PowerTrekk charger is an extension of such technology ad uses pure water to run an internal circuit which in turn charges your phone.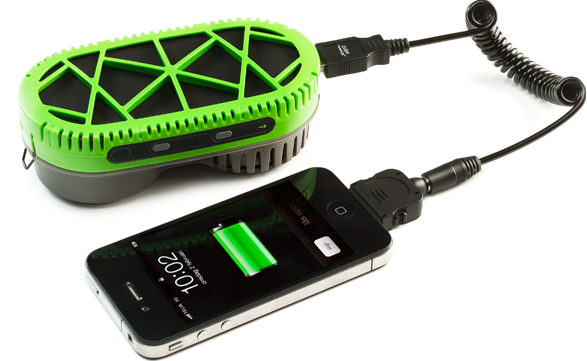 The charger uses a fuel cell technology that converts hydrogen into electricity. Its driven by a replaceableFuelCellSticker which is made from foils and adhesives in the form of a fuel pack. This fuel packs need to be inserted into the device and when water is added from the inlet, a chemical reaction releases hydrogen which is then converted into electricity. The electricity is stored in the storage buffer which allows the device to function both as a battery as well as a charger.
The myFCPowerTrekk is priced at € 199. The fuel pack which needs to be replaced after some time is priced at € 4/puck (The Fuel cell is called -The Puck).
The output is USB compliant and corresponds to an output voltage of 5 volts and a power of 5 watts. The only bye-product is a bit of water vapor which is released into the atmosphere. The device is quite handy when you are traveling, and would not have access to regular power sources and sunlight.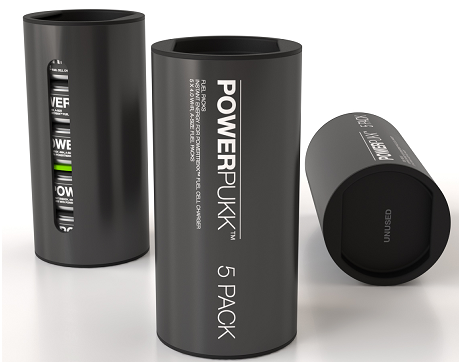 The product is currently being sold in selectretail stores in Bulgaria and is expected to be available in different countries by early 2013. The device is safe, eco-friendly and is a perfect alternative to conventional solar chargers.
For more details on this technology, please access the below link.
http://www.powertrekk.com