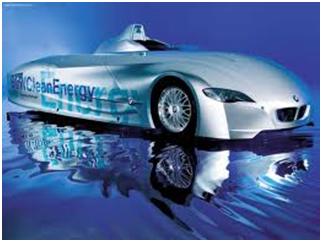 For more than a century ago when cars were first launched for public use, we relied completely on oil to power them for daily use, but were this not clears that world's oil resources will diminish one day and we have to rely on new energy resources? This was clear but we had enough resources that time which are now going to end soon.
We have to rely on renewable energy resources which should perform their role to save our environment also. Petroleum fossils are non-renewable resources and that means today or tomorrow we will be empty handed from them. Although this will not happened tomorrow or next year, but we are getting closer and closer due to increasing world demand for oil resources, and even this resulted in form of wars among the nations.
Why we should wait for that day when our cars will be able to run with green energy resources like water hydrogen or solar energy or using the water to power our cars? Water can work as power to start the car engine and make it working? Yes it is possible and working but it will take time to bring it on the commercial scale.
Currently, German leading automaker BMW has launched the world's first hydrogen powered car. Although only 100 units with mixing models were produced to run through hydrogen powered engine, imagine if more of these automobiles are currently on the road. The intial hydrogen powered BMW car is using the body of 760i model and if you pop its hood, you will experience the difference of how an engine will work when it is using hydrogen gas to start and drive.
It doesn't mean that we are totally depending or abandoning on use of hydrogen gas only, with more time and money for research efforts, even such green environment cars can be produced which will work with water and will have a mileage of double than current 4.7 miles per gallon.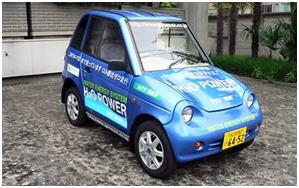 To use water for green energy cars, the only problem or inventors is the empowering of engine, while there are green cars available like Prius which drive with charged electric batteries and gas. It means hydrogen combustion is less than 10 years old technology and we are just watching the peak of an iceberg now. With success of BMW H7, BMW has approached towards the cars like H2R which is powered with water and can be best vehicle for green environment, but still it uses liquid nitrogen for fueling.