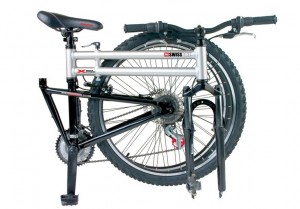 The SwissBike LX is a full-size mountain bike with full size 26″ standard wheels. When folded, it measures just 36″ x 28″ x 12″, and can be unfolded into a full bike in less than 30 seconds without tools. The great thing about the bike is that it will fit in the boot of a car or can be stored in a cupboard.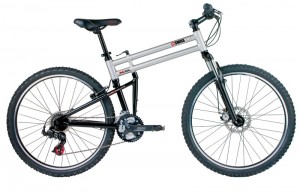 The bike uses standard parts available from any bike shop, so it is no more difficult to maintain than any other bike. The bike weighs 29lbs (roughly 15kg), and costs around $900. The bike pictured is the Commuter TX, which is better designed for roads than for off-road riding. The TX has suspension to give the rider a smoother ride too.
SwissBike are offering a free soft case for the bike when a bike is purchased. Just use the code ecotips at checkout!