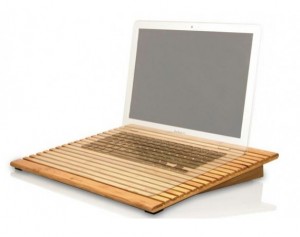 Macally has launched some sustainable bamboo cooling stands for laptops. The stands are designed to go onto your desk, with the laptop on top of the stand. The stand includes two USB-powered 2.5″ (5cm) fans to help dissipate heat away from your laptop. There are two models, the Eco Fan (fixed height) and Eco Fan Pro (adjustable height).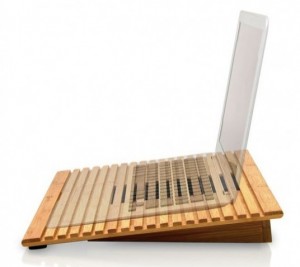 By improving the loss of heat from your laptop, you actually save energy as your laptop doesn't need to work so hard to dissipate heat. The stands increase the airflow around the laptop, meaning the internal laptop fan doesn't need to work so hard. You could even just unplug the USB fans and just use the stand on its own.
All of the stands are available from Amazon in both the UK and the US.