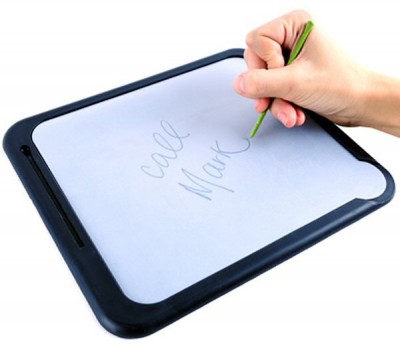 The Scratch N Scroll Mousepad is an ingenious way to ensure you are always prepared to make notes. The mousepad provides a great surface to use a mouse on while allowing you to make notes on it. Once you are done with the note it can be removed by simply lifting the top surface.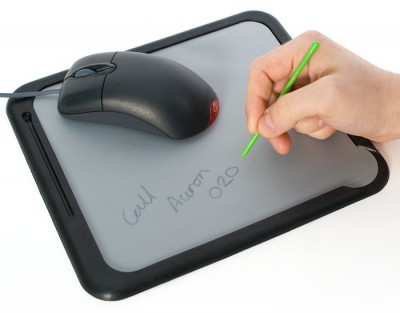 The Scratch N Scroll Mousepad ensures you always have the tools at had to jot down a quick note. Useful for just about anyone with a computer, the mousepad can be used for others to leave you notes on, or for any time you need to write something down. By using the pad to take notes it is hoped you would reduce the amount of paper you use and the amount of ink.
Everyone has at some point had the issue that they need to take a quick note but cannot find any paper, or find a working pen. This mousepad will never have that problem, it provides ample room for a few notes, and once they are done with they can be quickly erased by just lifting up to the cover sheet. The mousepad has a nonslip back and its top surface is perfect for both ball and optical mice.
Though some may feel notes can be taken on the computer when you are using one, others struggle to type while on the phone. There are also many out there who find themselves doodling while on the phone, or while thinking. This mousepad allows you to doodle, scribble, and take notes as much as you want without running through tons of paper and pens.
The Scratch N Scroll Mousepad is surprisingly only £14.95!