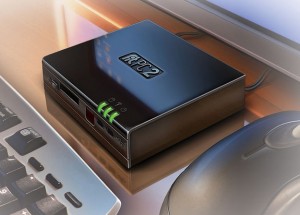 Fit PC has done it again (see their Fit PC slim), this time with the release of the Fit PC 2. The Fit PC 2 features a 1.1GHz or a 1.6GHz processor, 1GB of DDR2 RAM, 160GB SATA Hard Drive, Gigabit LAN, and has a peak load of just 9 Watts.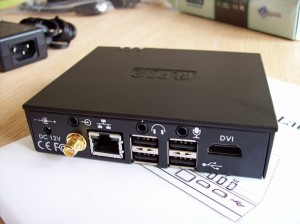 Fit PC has a reputation for creating attractive and energy-efficient computers, but now we have something with a bit of power. The Fit PC more than doubles the processing power of
its predecessor
without any significant increase in power consumption. The unit is fanless and designed to minimize the heat produced to avoid wasting energy. At just 11.5 x 10.1 x 2.7 cm, the Fit PC 2 is smaller than 3 stacked CD cases!
The standard specification also includes DVI with graphics acceleration, 6 USB ports, a sound card. The Fit PC 2 comes with a WiFi option and can be ordered with Windows XP or Ubuntu Linux. Prices start at £270 + VAT in the UK.
Source: Low Power PCs