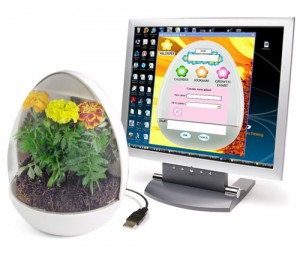 For the ultimate gift for gardeners who work 9 to 5 in an office, there's the new USB greenhouse gadget. The USB-powered greenhouse has an adjustable growth light, a computer interface to monitor the growth and well-being of the plant, some marigold seeds, and enough artificial soil to get started. The computer software helps you monitor the growth of the plant, whilst providing an attractive part of your desk area.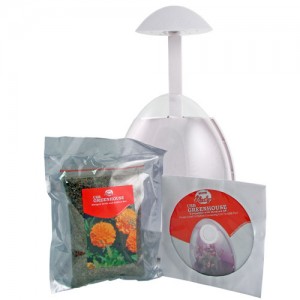 Sure, the idea is a little nut, but computer-controlled greenhouses do sound a lot of fun. The kit provides everything you need to get started, except water. However, I'm sure the software will be able to warn you when the plant needs watering again.
The USB greenhouse gadget measures 230mm (h) x 160mm (w) x 160mm (d), and costs £29.99 plus delivery.