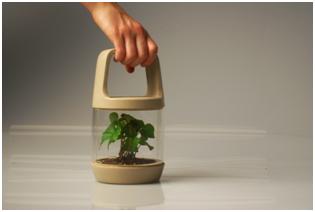 Over the last two decades, technological advancement has in the favor of human beings because corporate social responsibilities are forcing all the business organizations to contribute to the development and improvement of environmental beauty which has been destroyed by pollution emitting from manufacturing plants of factories.
There are bundles of eco torches and lanterns available which are best featured with solar energy potential. If you love hiking, camping, and going out for travels, you will probably need a solar lamp to be caught up without light. A fabulous min wind-up lantern has 6 to 9 LEDs to provide the best quality bright light with its compact LED size. You will simply need to wipe up this charger for sixty seconds and Cyba Eco-friendly lantern will give you about 5 minutes of brightness.
Barracudawaterproof solar and Dynamo torch is also the best torch which combines the use of two renewable energy resources for its use at the same time for charging. You can charge the Barracuda Waterproof solar and Dynamo torch in sunlight directly or use a dynamo handle to windup and charge it for quick use. Barracuda waterproof has 3 LEDs which give out much powerful light. It has the best features of flashing mode 3 LEDs, three LEDs power mode, saving mode 1 LED, and waterproof up to 5 meters beneath the water. It doesn't require batteries which means it is safe to be used when you have intended to go camping or going in some emergency situation and need light. It has the best features, including no need for batteries, size: 17 cm* 8 cm, embedded 9 LEDs for white crystal display and more brightness, eco-friendly dynamo mini camping lantern, and one-minute winding can provide as much light as for 5 minutes.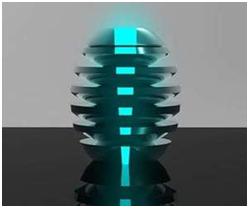 Dynamo 3 LED eco headlamp is used with a bicycle clip to make use of front dual lights. Its superior 3 LED light at head fits comfortably and the angle of the flashlight can be easily adjusted to make it visible anywhere you go. Similarly, a penguin style squeezes kinetic torch is recently available in the markets, which is not only a fun toy but also for kids to use torch by generating energy itself by rotating. This toy is only £6.98. These torches are very attractive and eco-educational at the same time. They have penguin feet on which they can stand and only one minute of squeezing can give 6 to 8 minutes of charging. Stingray LED solar torch is also a great pocket-size LED flashlight that can be charged with solar energy and can be used for 2.5 hours maximum.