Are you looking to contribute your quota to saving the planet, or to cut down on your electricity bills? We've got you covered here with these affordable eco-friendly mobile gadgets.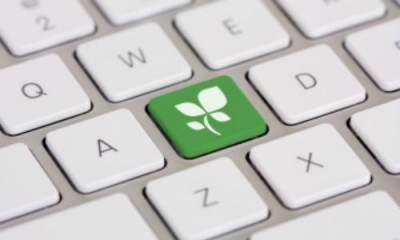 SolarKindle Lighted Cover
This gadget features a solar panel in its polyurethane body. It allows you to charge its 1500 mAh reserve battery whenever you are under a light source. You can now read your Kindle with more freedom and less worry about a flat battery.  There is equally a built in 800 lux LED reading light for people who love to read at night and you get a notification when the reserve battery is getting low.
Neon Green Lil' Piggy Power Bank Keychain
Solar chargers are popular because with them, you can enjoy a quick game at a mobile casino like www.luckyadmiral.com or extend the length of that video call with your loved one; essentially do what you want to do for longer. Unfortunately, a good number of the solar chargers in the market today are a bit too big for most people. The Neon Green Lil' Piggy Power Bank Keychain has changed that as with it, you have one of the smallest and most convenient solar chargers.
It is small enough to go on your keychain and the lithium battery is powerful enough to charge an iPhone or any Android phone. The solar charger also notifies you when it is time to charge it. There is a panel to capture the sun's energy but it can equally be charged through conventional means.
Thinksound ts02 Headphones
Thinksound's earbuds with sustainable hardwoods have been heralded for their excellent output and the ts02 is no exception. Apart from providing quality sound, the ts02 is made of 8mm earbuds with PVC-free cables and wood housing that provides authentic sounds. The earbuds are available in Silver Cherry or Black Chocolate Finish and the packaging is recyclable.
Anokimobi E-pouch
Anokimobi is a British company that has been around for a while, developing products for smartphones. Its ecoskin and e-pouch are widely known because they use Biomaster silver ions to create an antibacterial surface. The e-pouch is made up of recycled plastic bottles as well as biodegradable organic cotton.  An interesting addition to the E-pouch is the wallet section which gives you room for your credit cards. The pouch also comes in a variety of colours.
LG Rumor Reflex
According to LG, the Rumor Reflex is their greenest mobile phone yet. The mobile phone has a five-star rating for its energy-efficient battery charger which is made of 31% recycled materials. It is indeed eco-friendly.  In the Rumor Flex, PVC, beryllium, halogen and other environmentally unsafe materials have been eliminated. The mobile also comes in recycled packaging made with soy inks.
Ecobutton
This is a big USB-attached button that will remind you to save electricity. A quick press puts your notebook into power-saving sleep mode.  You can now conserve energy by hitting the button when answering a phone call, taking a break, eating a snack etc. Used in combination with setups like theGreenResolve, you can see considerable savings in energy costs.  It doesn't hamper productivity in anyway because your laptop will wake up quickly as soon as press any key.  The software that comes with the gadget also takes note of how much power and money the gadget has saved you and the extent of your carbon footprint reduction.