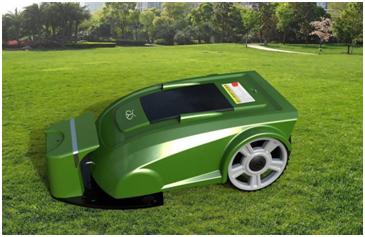 A robotic lawn mower is an autonomous robot that has been designed to cut down the garden grass with a defined area of its working. A robotic lawn mower is a much-advanced machine as compared to a traditional lawn mower used.
A robotic lawn mower requires the user to setup up a border wire around that lawn that defines the area to be mowed and the robot uses its wire around the boundary and area to be trimmed and locates the recharging dock in some cases. This robotic lawn mower is capable to maintain up to 5 acres or 20,000 m2 of grass area.
Robotic lawn mowers are increasingly sophisticated, are self-docking and some contain rain sensors if necessary, nearly eliminating human interaction. Robotic lawn mowers represented the second largest category of domestic robots used by the end of 2005.
Anyone who has ever spent an afternoon mowing lawns knows the downsides of the job: walking in monotonous straight lines with the filthy emissions of a two-stroke engine in their face, and a subway's worth of noise to contend with. Enter Husqvarna's Automower, a solar-powered, zero-emission lawn-Roomba that offers an attractive (albeit pricy) replacement.
After installing a low lying or buried wire perimeter to set the boundaries of the lawn, the Automower mows to your preferred length on a regular basis. Because the grass is cut frequently and finely, the cuttings decompose rapidly into mulch that the unit can disperse on future cuts. Solar panels allow the Automower to charge on sunny days, granting up to a quarter of an acre of cutting for every 10 hours. When the charge is running low, the mower scurries towards its charging station automatically.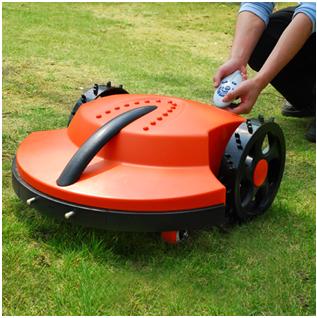 Like other electric mowers, the Automower is zero-emissions, and Husqvarna says that its noise levels are around 63dB – compared to 100dB for a conventional mower. If we adjust for shouts of frustration, this is likely even quieter than the Mower cycle. We need to automate the future and this is a great step. To the first comment, time is the biggest investment we make and we need to have time for what we want. To be greener we need freedom.
While the idea of robots armed with rotating blades and a solar installation may invite some technological anxiety, rest assured that the Automower weighs less than 20lbs and is presumably vulnerable to most conventional weapons. For the time being, the Automower is pet and kid-friendly – exceptionally kid-friendly if you're removing a chore from their schedule, but with a price-tag of £2,000, that's a lot of allowances.