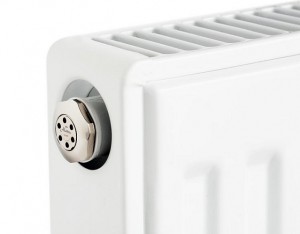 With the days getting colder, we're starting to think about having the central heating on once again. Given that the heating has probably been switched off for a few months over the summer, it's pretty likely that you've got some air in the system. Having air within the central heating system can reduce heating efficiency by up to 60%! This means you have cold zones on your radiators and you'll probably turn up the thermostat to compensate too.
The smart Aladdin Auto-Bleeding Radiator Vent gadget bleeds your radiators of air for you, ensuring all of your radiators are running as efficiently as possible. Automatically!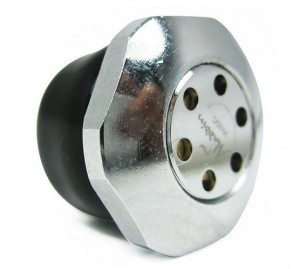 One of the annoying aspects of bleeding radiators is the black or brown rust that sometimes leaks from the radiator. You get it all over you or the carpet, which is far from pleasant. Thanks to the auto-bleed vent, you don't need to worry about that ever again. The air in the system actually contributes to corrosion of the radiators, so releasing trapped air means that your radiators last much longer.
By reducing the cold zones on your radiators, you don't need to have the thermostat set so high, so you actually save money on your heating bills. Clearly using less fuel is better for the environment too.
The Aladdin Radiator vents cost just £10.95 each and are very easy to fit. They fit all standard modern radiators.