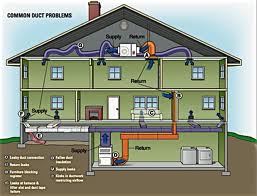 With all that is going on in the world today, it may be easy to forget about the environment. Global warming and other environmental concerns are constantly a factor and we need to take measures to make sure that we have our homes and lives environmentally friendly.
One place that many people seem to forget is their homes. Your home can be in serious decay as far as the environment goes. It is not just the environment that you need to be worried about. Your power bill could skyrocket and be upwards of five hundred dollars a month which can be ridiculous. Some people even wind up paying over a thousand dollars each month just because they have not taken the proper energy-saving methods. Your first step to getting your home more environmentally friendly and more efficient is to have a home energy inspection.
What is a Home Energy Inspection?
A home energy inspection is where an inspector comes into your home and inspects different areas of your home. Your inspector will come with different meters and even infrared glasses. Infrared glasses will allow him or her to see where your energy is going from in your home. He or she will look around for energy loss around windows, doors, and your attic. They will show you where your energy loss is and also inspect things like water pipes, electrical outlets, and other things in your home.
After the Home Energy Inspection
After your home energy inspection, you will find that your inspector will sit down with you and show you a broad variety of ways to help save on your energy costs. They will show you where you are losing energy and how you can stop the energy loss. He or she may suggest many different things including doing some of these things.
Consider putting in a form of alternative energy such as solar power.
Consider putting in a geothermal heating system.
New energy-saving windows.
Green cleaners and bug sprays.
More insulation in your home.
Redoing electrical outlets and unplugging things when they are not in use.
Costs and Where to Buy
After your home inspection and your inspector gives you what they think you should do you can begin to find out where to purchase these products and how much they will cost. Depending on what you have to change will be the difference in price. However, even if you have to spend a good bit upfront to get your home's energy bill down, you should do it because it will pay for itself very quickly. You can find different products that your inspector suggested in local stores including home improvement stores as well as online.
Getting a home energy inspection can help you to become more energy-efficient and lower your power and energy usage bills. This will also help you to become greener and help you do your own part to save the world. Be sure to call a home energy inspection company today to get your home energy inspection underway as soon as possible.