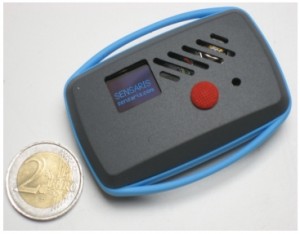 The Sensaris Bluetooth Device is an air quality and noise monitoring gadget that relays data back to a central server over mobile phone networks. Using the Bluetooth functionality in your phone, it will relay air and noise conditions along with your current GPS location. All this data is then made available to people who may or may not have a Sensaris gadget.
Using your data, along with data from other devices, you could then get an accurate indication of your local environment. According to the manufacturers, there are very few pollution monitoring devices that exist. By using many portable devices at once, you get a much more accurate idea of air and noise pollution, particularly in densely populated areas.
However, I question how useful the information will be. Since the only way to get lots of data is to ensure that everyone has a unit. I can't see everyone going out to buy a sensor.
Source: EcoFriend