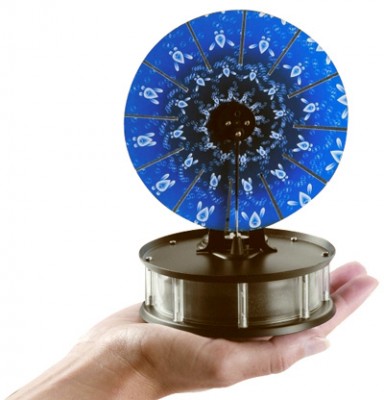 The Stirling Engine Kit is a unique educational kit that can help illustrate to children how effective even small amounts of energy can be. The engine appears to run from the air alone, however, it is the temperature difference caused by your body heat that powers this little device.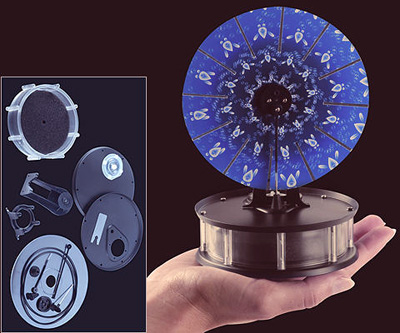 The Stirling Engine comes in kit form, it requires assembly letting you and your child get hands-on in building the device. The engine operates due to the difference in temperature between the air around it and the air inside it. The air within the device warms up while you hold the device, causing the air to expand and contract as it moves from hot to cold. This causes the air pressure to increase and decrease, which leads to the movement of a piston, thus causing the device to work.
The engine works best from only the heat of your hand when the ambient temperature of the air around it is around 10-15c, with your hand temperature being around 36-37c. If this is not possible then the engine will work well if placed above a mug of hot liquid. The kit comes with easy to follow instructions, helping you and a child to construct it quickly. It is best suited to children over 8 with adult supervision, though younger children (with supervision) may enjoy watching the engine once it has been constructed.
The Stirling Engine Kit is a lovely educational kit to create with children, or for those who want a unique desk 'toy'. It helps to illustrate how even small amounts of energy can be used to power devices and entertains all those who watch it in action.
The Stirling Engine Kit is just £45.95, with a small delivery fee.