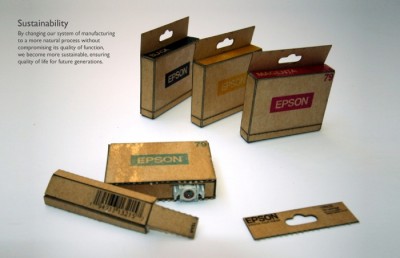 The Eco-cartridge is a concept for an ink cartridge that is made from recycled cardboard. The cartridge would save on packaging and would use a considerable amount of less plastic to help the product decompose quickly.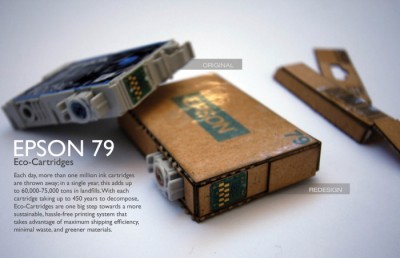 The Eco-cartridge concept has been designed by Kevin Cheng to replace current Epson 79 printer cartridges. Each Eco-cartridge is made from one piece of recycled cardboard, the inside of the cartridge is lined with a biodegradable laminate to allow it to hold the ink without any leakage. The cardboard would need a little glue to form the cartridge, and the only additions to this would be the plastic port to connect to the printer and the cartridge chip.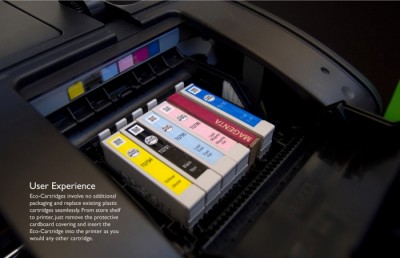 The form of the box helps to reduce packaging, unlike plastic cartridges there would be no need for any further boxing around the cartridge, the delicate parts have protective cardboard covering which is simply torn off to allow you to place the cartridge into your printer. This lessens the packaging of a cartridge greatly, it also helps to reduce down the size of the cartridges for shipment helping to reduce the amount of transportation required to deliver them to the shops.
The Eco-cartridge concept would provide a great alternative to the overly wrapped plastic cartridges generally available for use. By using recycled cardboard and using the smallest amount of material as possible the cartridge would make a more sustainable option for today's world.
Source: Kevin Cheng