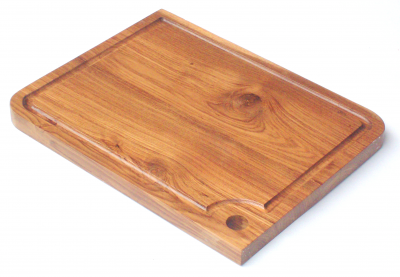 This Reclaimed Teak Chopping Board makes use of fine quality reclaimed teak from abandoned houses and other such disused structures. The wood is crafted and treated using food safe oils, the boards are safe for use with peace of mind that no harmful chemicals or toxic stains have been used.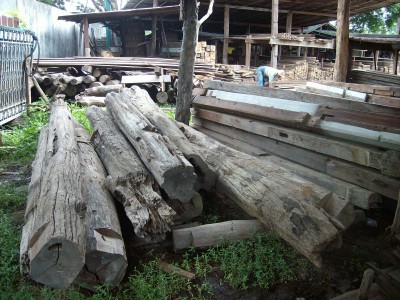 The Reclaimed Teak Chopping Boards are created by Thai-Pepper to provide a sturdy chopping board that will last without costing the environment. By making use of reclaimed Teak wood there is no need for additional Teak trees to be cut down. The company wish to be as eco-friendly as possible by making use of waste Teak, they make use of the wood shavings and dust produced, they compact it into bricks and even make use of any sticks. They compact the small waste into bricks that are for use cooking or heating, the sticks are soaked in candle wax to produce firelighters.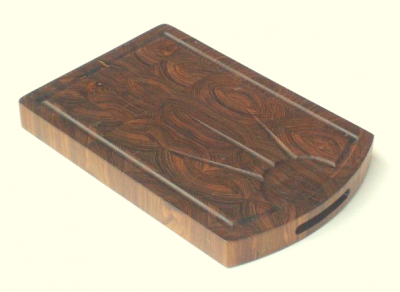 Every piece of workable wood is used, the floorboard and other wide pieces are used to make smooth cutting boards, which are available in a range of attractive designs. The smaller off-cuts are used to form butchers blocks or true chopping boards, where the grain is turned up on its end, this allows a knife to go between the fibers, which helps to reduce any scoring of the wood and helps to keep the knife sharp.
The beautiful teak wood naturally resists bacteria and dry rot, and the boards are treated with an anti-bacterial agent to help ensure they are as hygienic as possible. The Reclaimed Teak Chopping Boards give attractive and useful unwanted wood a new life. The boards allow you to prepare your meals with peace of mind, knowing the beard is safe and long-lasting without harming the planet.
Source: Thai-Pepper