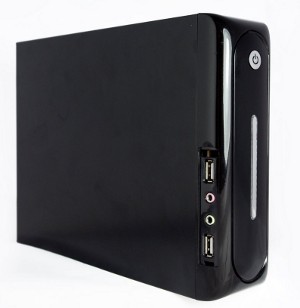 The H3 VESA PC is a small compact computer that provides you with the performance you need while using a minimum of power. The PC contains all the powerful components you would expect while only using around 30 watts.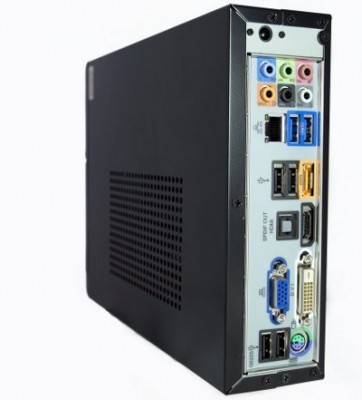 The H3 VESA PC has been created by Aleutia. It takes advantage of the Intel Duel Core i3 processor, which has integrated the GPU and memory controller onto the actual processor chip itself. This reduces the amount of components drawing power from the motherboard, allowing the system to provide quality results while using less electricity, it only uses 23 watts when idle and at full performance only draws 55 watts. The integrated GPU can provide playback of 1080p content in any media player.
The H3 PC uses a 2.93GHz Dual Core i3 Processor and can have up to 8GB of Ram, due to the processor the RAM is able to be really fast DDR3 RAM with a speed of 1333MHz which can offer you a real boost to performance. With this PC you have the choice between a quiet 5400RPM laptop hard drive or a completely silent Intel Solid State Drive. Though the SSDs cost more and offer less space they do allow for much faster read and write speeds which can enable programs to open almost instantly.
The H3 PC is perfectly suited for use as a home theater PC, or even for signage. It boasts Dual Monitor support via the DVI-D and HDMI port and optical audio. The PC is also future proofed, as along side its 4 USB 2.0 ports it has 2 USB 3.0 ports. The H3 is small enough to fit in your hands and is perfect for mounting behind a monitor. It is able to provide you with a great performance per watt ratio, allowing you to not have to compromise with performance speeds at all to have a low powered computer.
Source: Aleutia