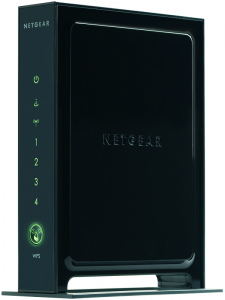 Net gear is following D-link's footsteps by releasing some Eco-friendly gadgets, in this case networking routers. The WNR2000 Wireless Router and DGN2000 Wireless Router with built-in modem now feature convenient wireless on/off switches and Energy Star rated power supplies to reduce energy costs. Additionally, the packaging is made from at least 80% recycled materials making it a particularly green gadget.
In addition to the green initiatives, the routers use the latest 802.11n draft specification for improved wireless data transfer speeds. Combining these routers with Range Max Wireless-N Adapters, you can boost the performance even further.
Both routers feature 4 10/100 Ethernet ports, operate on the standard 2.4GHz frequency, use WPA2-PSK and WPA-PSK security protocols, including a Wi-Fi Protected Setup button as well as featuring the new Wi-Fi Multimedia (WMM) based Quality of Service (QoS).