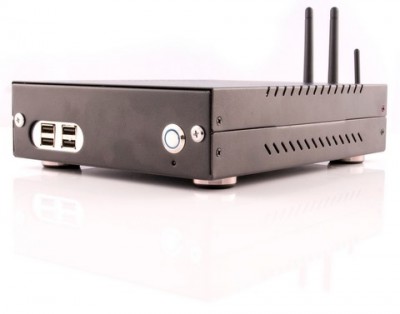 The T2 is a fanless dual core PC that uses substantially less electricity than a standard PC. This small and exceptionally quiet PC contains all the powerful components we expect within a PC today, while using only 21 watts on average.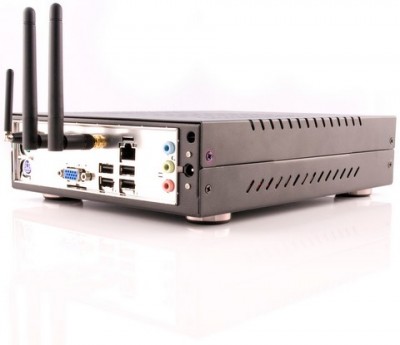 The T2 by Aleutia is able to run silently while using very little energy due to its use of a passively cooled Intel Atom processor. This prevents the PC from requiring a fan to cool the system, something which is well known for causing a lot of noise while requiring a high amount of electricity. The T2 also makes use of an integrated GPU and memory controller to further lower its power requirements. This helps to allow the PC to be able to still allow playback of 720p HD video while only requiring 21 watts on average.
A great amount of thought has gone into the choice of components within the T2. For example the hard drives on offer for use with the PC have been chosen due to their ability to produce only a slight whir. The T2 can be powered through a 12V DC input. This allows you to be able to run the PC from a car battery, great for those requiring a computer while out with a caravan or for use in a car. This ability also helps to make the computer a great choice for those who have a solar power system, as it can be run straight from a direct current battery without requiring the wasteful inverter most devices need. The T2 features two pairs of USB 2.0 ports at the front of the machine, while the back of the machine features PS/2 ports, VGA ports, a further 4 x USB 2.0 ports, Gigabit LAN, and Audio In/Out as well as the PCs 12V DC input.
The T2 has an industrial galvanized steel chassis and comes with a choice of mounting options to suit your needs. It can be VESA mounted or wall mounted depending on the type of brackets you select when purchasing. The PC can be supplied with either Windows 7 (either Pro or Home) or Ubuntu 10.10, alternatively it can be supplied without an OS installed allowing you to install whatever you wish.
The T2 is great for use as an 'always on' server due to the use of Wake-on-Lan (WOL), PXE network boot, and auto booting after power loss, this also means that it will turn on when power is sent to it, allowing it to be placed even in a difficult to reach area as you will not need to press a power up button. The T2 is a powerful compact PC that will run efficiently and quietly while requiring very little electricity.
Source: Aleutia