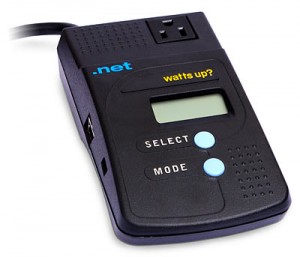 I recently talked about a kit for Tweeting your Power Usage that was based on a DIY kit. However, there's now an eco gadget that will internet-enable your appliances quickly and easily. The Watt's Up? – Internet Enabled Electricity Meter contains a built-in web server that allows your power usage details to be accessed via the web.
You can also send the data to a free account on
Watt's Up Meters website
, where you can see your data in table or graph format. The meter is capable of sending data up to every second, but there are membership fees associated with sending data so often (free for sending data every 15 min, $50 per month for sending data every second).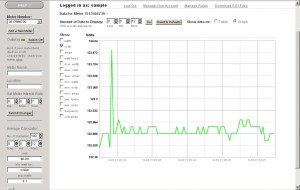 The meter also has an internal relay that allows you to switch devices on and off according to certain criteria. These criteria are:
based on the time of day – useful for tiered billing for energy usage
peak usage – i.e. switch off devices to ensure the total energy usage is above a peak value. This helps when you get charged extra for going over a peak energy usage amount.

cumulative usage – i.e. switching off devices once a certain amount of energy has been used in a given month.
manual on/off – such as switching on security lights or rebooting a computer.

The kit is for US-style power outlets, and it has a USB interface for configuration. The power outlet on the device is the outlet that is controlled by the internal relay. Multiple units can be set to work together, and are internet-enabled by connecting them via ethernet cable to a router or switch.
Each Watt's Up? Meter costs an eye-watering $189.99, and there are extra membership fees on top of that for using the data logging system! I think the membership fees are overpriced, but they will probably come down in price eventually.