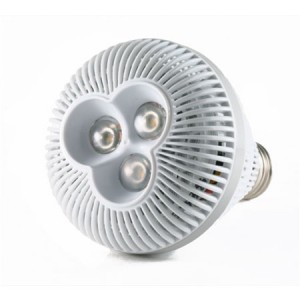 I recently reported on Eternaleds Hydrolux light bulbs, well, they've been innovating again and they're now selling their LED floodlight bulbs that have an 80% energy saving compared to their incandescent counterparts. The Eternals 9W LED Floodlight and Eternaleds 18W LED Floodlight are a drop-in replacement for any screw-type standard E27 medium base socket, replacing conventional 50W and 100W incandescent bulbs respectively.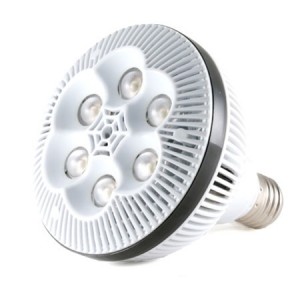 Eterna LEDs Quanta 18W Light Bulb
The bulbs use no hazardous materials such as mercury, using patented shatter-proof plastic and passive cooling technology so that the bulbs remain cool to the touch. The bulbs can be purchased as a warm light or natural light color, depending on what use you have for the bulbs. The bulbs have been designed to last up to 18 times longer than conventional bulbs, meaning you save a fortune on energy and bulb replacements.
The Eternals 9W and 18W LED Floodlight Bulbs are more expensive than conventional bulbs, but they pay for themselves several times over. Prices start at $54.99 for the 9W bulb and $99.99 for the 18W bulb.
Source: Eternals