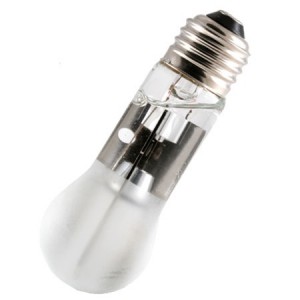 The Eternals HydraLux-4 is a fresh innovation in the area of lighting since it's a 4W LED bulb that produces the equivalent light of a 25W incandescent A-shape bulb. The bulb is designed to last 35x longer than conventional incandescent bulbs (so 35,000 hours), saving approximately $157.00 over a lifetime in bulb and electricity costs.
The Hydralux 4W bulb uses a standard E27 medium base socket, such as those found in desk lamps. To keep the bulb cool, the bulb uses completely harmless paraffin oil, which has also been tested to UL and ROHS standards. What's also interesting is that the bulb is suitable for both indoor and outdoor use, and is fully dimmable.
The bulb comes in 2 versions, "Warm White" for soft ambient light, and "Daylight White" which is a whiter light useful for working. The bulbs are available for $34.99 each plus shipping costs.
Source: EternalLEDs
Comments on this entry are closed.