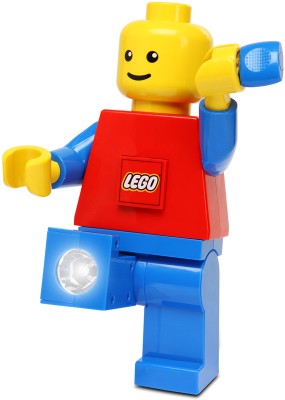 The Lego Dynamo Torch is a cool and fun way for both children and adults to enjoy using an eco-friendly torch. The friendly Lego character has two torches built into his feet, while his arm works as the wind up/crank handle to power him by, providing you with light whenever you need it.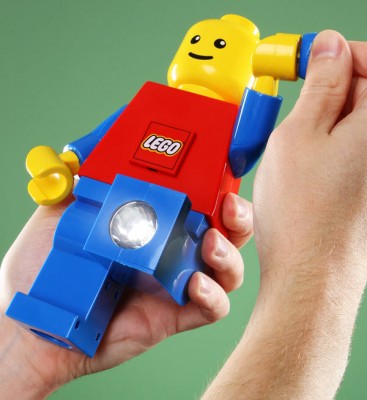 The Lego Dynamo Torch uses a dynamo and crank/wind up handle to provide the electricity for powering the LED torch lights. This allows you to have the reassurance that the torch will always be ready for action, be it to find the fuse cupboard in the dark, or hunt out monsters under your bed.
The brightly coloured friendly Lego character is appealing to both young and old, reflecting our age old love of lego. The Lego Torch man has movable arms, head and legs, as with a standard Lego man, allowing you to pose him however you wish and be able to use him easily to provide light. Due to it's shape the torch has two light points, one in each foot, which can be used pointing together for a brighter, wider beam or can be pointed in different directions.
The Lego Dynamo Torch is suitable for ages 5 up and is not recommended to those under 3 due to small parts. The torch measures 19 cm (7.5 in) tall, perfect for both a child's hands or those of a nostalgic adult. The torch gives peace of mind that there will not be a continual stream of batteries to replace, nor will you need to remember to leave it in the sun to charge before use, it is ready to go as soon as you wind it up. This allows a child to forget to turn the torch off without running through batteries needlessly and means the torch can be used as a teaching aid over the benefits of eco-friendly energy sources.