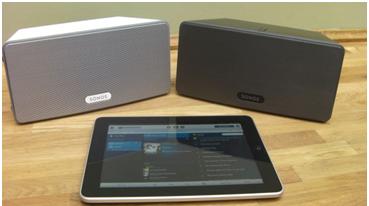 The Sonos has currently launchedits streaming audio speaker, which easily be controlled with Android Smartphone, iPad, iPod Touch or iPhone devices. This Sonos play 3 speakers are offering best sound with elegant and compact design and also it will stream the audio services or internet based radio channels. Play 3 is also facilitating to stream your own digital music from personal computer, MAC system or any of the NAS drive.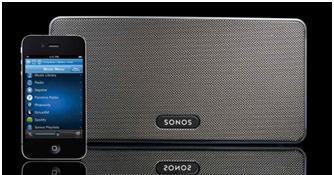 The Sonos play 3 is really simple to setup and its Linked players can cover up to 30 additional rooms. If you use it as only Sonos component, you will need to get $49 additional wireless bride to make a hard wired connection. The lacking component or feature in Sonos play 3 is that it has not stereo separation and you cannot get clarity of set up play5 with it. Although play 3 doesn't offer a separate stereo system like play 5, it is good for sound and offers a superior audio streaming functionality for you. It is good that play 3 can easily be managed or controlled from any of your iOS or android operating system device. After the success of Play 5, Sonos has added successfully a less budget speaker to its product line with name given as Play: 3. with $299 cost, this stereo Hi-fi speaker is really a good low budget audio component for music lovers.
For those our reviews readers who are still unaware about Sonos, it is a streaming audio system which facilitates you for all audio digital music streaming and their plugin function with your Apple iOS or android phone support. Sonos audio streaming music system can easily connect with other streaming services such as Wolfgang, Tuneln, Smart Radio Stitcher, iHeartRadio and Aupeo. A good appealing feature about Sonos sound gadget is that you can stream the iTunes music with your Play: 3 or Play: 5.
There are lots of fans of this system and we feel pleasure to hear that Sonos is expanding its family with addition of Play: 3 in its products line. This is really a nice feature for the people who want to add additional room with their systems. It is generally a trade off when you are going to purchase the smaller versions, as compared to play 5 how play 3 can compare should be studied in the reviews. Now with iPhone, iPod and android support will add more members to the family of Sonos play: 3 according to many reviews.