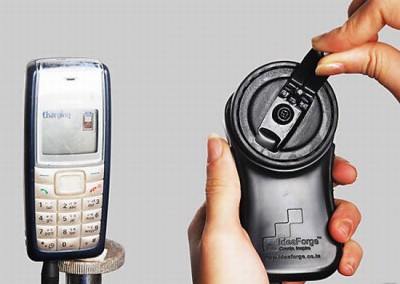 The Roto Charger by Ideaforge  is a wind up mobile phone charger. Compatible with many types of mobile phone this device aims to provide charge for mobile phones to those that live in remote places.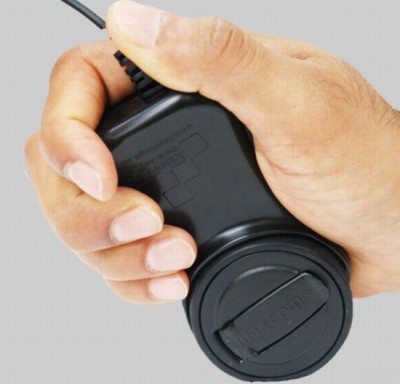 The company Ideaforge, based in Mumbai, have created the Roto Charger to help provide mobile phone power to those in the rural areas of India and other such countries who do not have access to mains electric power. This device is being advertised as the world's first truly sustainable cellphone charger, however there have been a few comparable devices around. One such device is the YoGen which can power many different mobile devices and there have been other human-powered wind up gadgets that can also provide mobile phone charging alongside their main function.
The Roto Charger despite this is a useful device. The charger works by either cranking the handle in a traditional wind up powered method or by rolling it along a surface in a manner they call 'roll on mode'. The charger provides 30 minutes of mobile phone stand by time or 3 minutes of call time for every minute spent winding the device. The Roto Charger can also charge a mobile phone while it is in use, using its roll on mode. The charger comes with adapter tips so it can be used on many modern mobile phones.