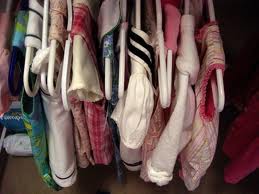 It is getting close to that time of year again where children go trick or treating, jack o lanterns and spooky goblins come out at night. During this time of year we can see our out of pocket expenses skyrocket due to having to purchase costumes for our children to wear. Getting costumes can be a pain and a very big expense while also being bad for the environment. The materials that some of the costumes are made of can be very harmful for the environment as this has led many individuals to want to make their own costumes.
Why Make My Own Costumes?
Making your own costumes can save you money, help save the environment and you can reuse the material for something or somebody else in the future. You can also if you do not want to completely home make your child's Halloween outfit, you can order through one of the retailers that offer homemade Halloween outfits that do not have anything that would harm your child or the environment in them. Doing either option will help you save money and make sure that what your child is wearing is one hundred percent safe.
What Are the Costumes Made Up Of?

If you make the costume yourself or you purchase it from somewhere else you will find that many people use silk. Silk is a one hundred percent natural ingredient. It is renewable and completely natural and is a great durable fabric to use. Make sure that you use all natural dyes. Many dyes that are all natural will be vinegar based and have no toxins. Some people will use different fruit juices to help dye their clothing naturally or use food coloring.
Where to Purchase Materials or Costumes

When trying to figure out where you will purchase the materials for your homemade costume you might think that you will have a hard time. You really will not and can find what you are looking for at just about any craft shop. You can also look online to see if you can find materials there as well. If you want to find a homemade costume you will have to look online to find the best homemade and natural outfits out there. There are many green retailers online that specialize in the sale of green items including green Halloween outfits. Make sure that you check around, it is possible on some of these sites that you may find patterns as well as materials to create your own Halloween costume.
Going green is very important at any time of the year. One may not think about going green during Halloween but it is important. You can go green on Halloween by making your own costume or purchasing one that is green. It will be better for the environment, better for you, and better for your child. Many people are switching to this Halloween tradition not just to save money but to make sure that they protect their environment so that they will get to enjoy many more Halloweens to come.