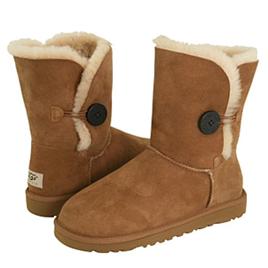 Ugg boots are the top shoe brand which you would definitely require during the cold and mild seasons of year. They have been designed according to users' requirements for keep safe from cold water or weather and keeping you foot and body warm. Ugg Boots have been designed much tall reaching up to your legs and bring you much safety and make you look attractive and distinct among the public.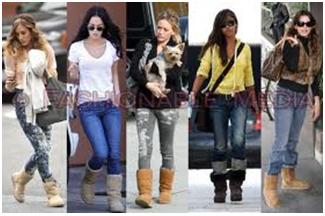 They are designed in distinct features and it has high market demand due to which Ugg shoes are used across the 200 countries not only for the best product during winter but also fashionable popular brand. Ugg boots were initially designed in Australia, using sheep skin and comfortable leather to save from cold. Ugg boots are so modern and causal designed that either going for walk or a part, for university or club you can wear them and best safety they provide which users required during the winter fall.
Fleece is tanned into leather and soles of Ugg boots are made from EVA. The fleece will draw away the moisture and water and will keep the inside the boot dry. The original and traditional Ugg boots were about 10 cm in height which are so safe even while crossing the water or moisture place and they are designed so durable to use it for many years. Ugg boots have also a synthetic sole and sheep skin gives thermostatic feature to these boots.
Ugg boots were first manufactured by Australian Shoe companies, but soon they were launched and got popularity across the globe where cold season needs such partner for you, to keep you warm and having a new distinct fashion. But later own it started a dispute over to use of world Ugg, which was considered to be a trademark.
Ugg Boot's trademark was removed however from Australia and any other companies in foreign companies manufacturing this style of shoes were considered to come under the category of Ugg Boots, and having license to manufacture them.
"Ugg Boots" or UGG is a registered trademark with Decker's outdoor Corporation outside the Australia and New Zealand. An Australian Surfer in 1971 started selling the Ugg boots and registered this trademark "Ugg-Boots" with Australia. Some other Australian distributors also started selling this brand in US and other foreign market, being exported in high quantity from Australia. An Australian, Brian Smith started the export of Ugg boots and setup Ugg Holdings Inc. He purchased the Ugg Trademark from Shane Steadman, the owner of Ugg-boots, and registered the trademark in US in year 1985, with trade name "Original UGG boots". However after a court case in 1995, court noticed that term of general usage and trademark with them will be protected on these grounds. There are number of counterfeiting by US and Australian about trademark and manufacturing of Ugg Boots, but it's no doubt there are thousands of companies manufacturing Ugg boots various designs.