Sustainable fashion is a collective term for an Eco-friendly and ethical form of fashion design which can involve using organic materials, decrease or omit chemical usage, not using animal product, generating a lesser carbon footprint and also creating an ethical business process. The idea behind sustainable fashion is to create a safer, healthier and naturally derived range of apparel. Let's take a brief look into a few fibers which are being widely used in Eco-friendly and organic clothing ranges.
1) Jute: Jute is the second most widely cultivated textile crop after cotton and has been traditionally used for bags and sacks. Newer varieties of jute are being widely used in apparels, furnishings etc. Jute fiber is strong, durable, bio-degradable and is sound and heat insulating
2) Flax: Flax fibers are soft and lustrous and are used for delicate clothing needs. Flax is generally less elastics then cotton but is stronger.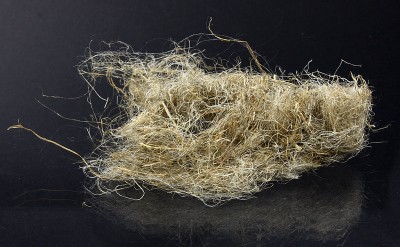 3) Hemp: Hemp fiber was traditionally used in making ship canvas. It has a texture similar to linen and is now being widely used in clothing ranges as well as for packaging sacks.
4) Bamboo: Not many of us are familiar with the fact that a fiber can be extracted from the Bamboo shoots which has natural anti-microbial qualities. It's now being used in clothing as the unique fiber allows the skin to breathe through the fabric there by reducing perspiration.
5) Ramie: Ramie is one the oldest fiber crops and has been used since the ages to make coarse fibers. It's very strong and cloth made from Ramie doesn't wrinkle much and is lustrous. It usually is blended with other fibers such as cotton, wool etc.
6) Abaca: Abaca is a variety of the banana plant and is mainly found in Philippines. It's used in making handicrafts and also a variety of paper which is used in tea bags. Abaca has been recently used in making regular apparel too.
7) Kapok: Kapok is also called as Java cotton and is a fiber which is derived from the seed pods of the plant. It extremely light-weight then cotton and can support up to 30 times it weight. It very fragile and cannot be spun and is mainly used for stuffing and for special king of clothing required for diving.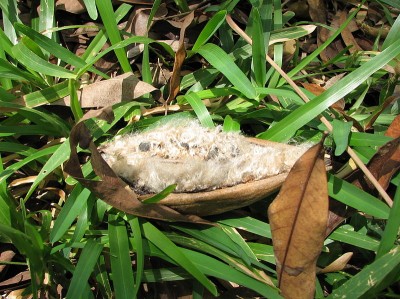 We also see the term organic cotton being widely used nowadays. It means cotton which has been cultivated without the use of harmful fertilizers and pesticides, and consequently does not cause any pollution to the environment.