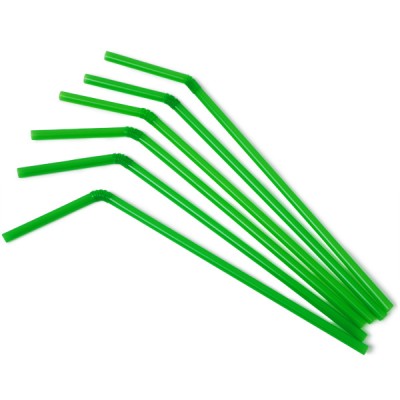 These Biodegradable Bendy Straws help to enjoy a party, taking away some of the worries over the amount of plastic being disposed of. The straws decompose in a matter of months after being exposed to heat, dampness and bacteria.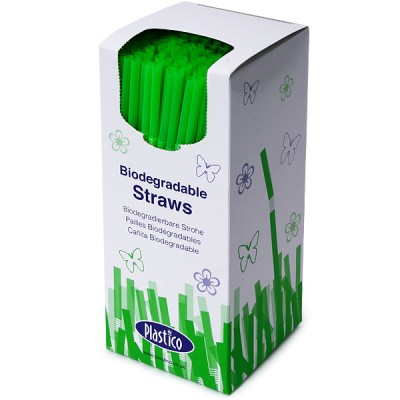 Being eco-friendly does not stop you from wanting to have parties and celebrate. Many party problems can be over come, you can purchase sustainably sourced paper plates and cups, purchase recycled ones, or use your own (possibly recycled) glass or ceramic ones. You can serve up snacks from similar reusable items, like the Bottle Dish, but what is a party without straws!
These Biodegradable Bendy Straws solve that problem, their bright green colouring looks great in any drink or cocktail, while their ability to biodegrade allows them to appeal to your eco-friendly nature. The straws only start to decompose when subjected to heat, moisture and bacteria, so they should live happily in your cupboards until they are required but once disposed of or put into a compost bin they will within a few months lose their structure and totally degrade.
The Biodegradable Bendy Straws are just £1.49 plus delivery.